Welcome to
Daphne High School Prom 2017
Prom tickets are on sale. This week, each ticket is $40. Next week tickets will cost $45 per person, and the week of prom, the tickets are $55 per person.

1. The prom ticket order form. This must be completed and turned in with payment.

2. The prom court application.

3. The outside date form.

Prom begins at 8 PM. Senior Call Outs begin promptly at 8 PM. Parents should enter through the back gate of The Venue (along Bancroft) by 7:55. All students will enter The Venue through the front (Section Avenue). Seniors participating in Call Outs need to arrive by 7:45 to line up and complete their "Call Out" card (name clearly printed and name of escort so Mrs. Minoso can announce them).

After Call Outs, the presentation of the court, announcement of the 2017 Prom King and Queen, and the senior student and parent dance, parents will be asked to leave. Prom ends at 11 PM.

Jim Owen Studios will be on site to take prom pictures. Package information will go out next week and be posted on this page.

Tickets may be purchased during both lunch waves and before school and after school. Students should never interrupt a teacher's class to purchase prom tickets. The following faculty and staff are receipting prom ticket money: Mrs. Lindsey Lee, Mrs. Robin Zirbes, Mrs. Nikki Minoso, and Mrs. Maddison Dombrowski.
April 22, 2017
The Venue, Fairhope
Nikki Minoso -- Chairperson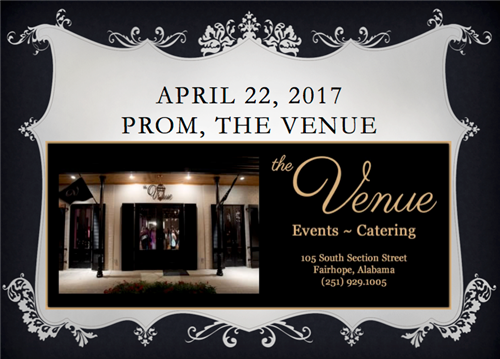 Planning for the 2017 Prom is under way!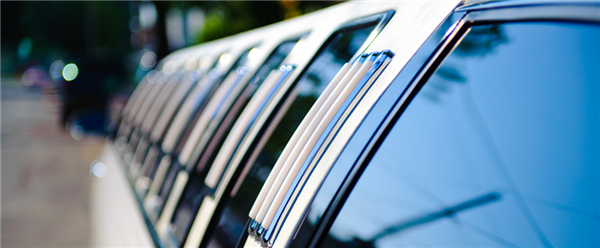 TROJAN NATION RISE UP!