FAIRHOPE MIDDLE SCHOOL CLUBS
FEC (Friends of Exceptional Children Club)- "Project Outreach"
Sponsor: Mrs. Leila Welch
This club is open to all students who have the desire to help our handicapped students by offering friendship and support. Members are involved in school activities with the students as well as community events like the Special Olympics. The club meets monthly.
Sponsor: Mrs. Lisa Cadwell

First Priority is a non-denominational gathering of students leading in prayer and bible study. They meet every Wednesday morning before school in the Library Loft. There is not "membership" and everyone is welcome to attend.

NATIONAL JUNIOR HONOR SOCIETY
Sponsors: Mrs. Tonya Harrelson, Mrs. Melody Early, Mrs. Erica Lee
Students must be in 7th or 8th grade to qualify. Qualifications include an overall 3.5 GPA with no discipline record. In addition to scholarship, students must also demonstrate character, leadership, service and citizenship attributes. If students have met the academic requirement and have no discipline record, the faculty then votes on membership.
Sponsor: Mrs. Kathryn Doyle and Mrs. Chesley Bowling
8th Grade Peer Helpers are chosen based upon completed applications, 3 teacher recommendations, a screening process by the sponsors, and required interviews for selected students. Peer Helpers may be involved in peer tutoring, mentoring, and other activities as needed. Peer Helpers are chosen in April/May each year, and are trained in August/September. Peer Helpers meet weekly during the school year. The Peer Helper Program is funded by the Jennifer Claire Moore Foundation.

SCHOLAR'S BOWL
Sponsor: Mrs. Kim Cooper and Mrs. Karen Bartl

The Fairhope Middle Scholar's Bowl Team competes in both Baldwin and Mobile Counties against other Middle Schools answering questions on all topics of knowledge. Students "audition" to join the team the second week of the school year by taking a test of trivia type questions. The 2010/2011 team earned the opportunity to compete at both the County and State level. The 2011/2012 team won first place at the University of South Alabama Super Tournament – competing against teams from Mobile, Baldwin and Escambia Counties. The team brought home three trophies, numerous medals, a $1000 check, and $100 for each team member. The 2013/2014 Scholar's Bowl team won second place in the Baldwin County Middle School Tournament. The 2014/2015 and 2016/2017 Scholar's Bowl team won the County Championship!

SCIENCE CLUB
Sponsor: Mrs. Janice Kinard
Science Club is open to all 7th and 8th graders in good standing (students with behavior issues need not apply!) The cost is $15 for the entire year. The club meets once a month during the school year. Listen for the announcements in September, and pick up an application.
Sponsors: Mrs. Debbie Brett and Mrs. Kathryn Doyle
WHAT WE STAND FOR
•Motto: Building leaders
•Vision: To develop competent, capable, caring leaders through the vehicle of service.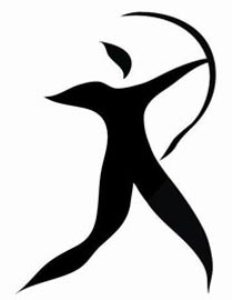 Sponsor: Coach John Hardman
Archery is a great way to be with friends and learn a new sport that's as old as history itself. Whether your goal is to relax with a fun archery game, or develop skills to excel in competition, archery has it all. The Archery Club meets weekly and participates in competitions in the spring. 7th/8th grade boys and girls are welcome, and the fee is $25. This fee includes a t-shirt and the cost of arrows.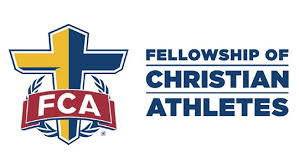 FCA- FELLOWSHIP OF CHRISTIAN ATHLETES