FAIRHOPE MIDDLE SCHOOL
ACADEMIC COURSES AND ASSIGNED ENRICHMENT CLASSES FOR 2017/2018

Fairhope Middle School students are issued Chromebooks as learning tools. This is at no cost to the students. Please see the "Introducing the Chromebook" video on the Curriculum Updates Page. For more information about Baldwin County's Technology Education Department, please click
HERE.
T
he 7th Grade curriculum consists of

English

or Advanced English class;

7th

Math or Advanced Math,

Life Science

or Advanced Life Science; Social Studies (

Civics

for one semester

and

Geography

for another) or Gifted Social Studies (Civics for one semester and Geography for another for students identified by the BCBOE as Gifted);

Physical Education

; and

one Enrichment class

each semester for a total of 6 periods each day.
The 8th Grade curriculum includes English or Advanced English, 8th Math or Algebra 1 (The Algebra 1 course taught at the middle school level follows the same content as high school Algebra 1 and includes all Algebra 1 objectives from the Alabama Course of Study- Mathematics. World History and Gifted World History for students identified by the BCBOE as Gifted; Physical Science or Advanced Physical Science, Physical Education; and one Enrichment class each semester for a total of 6 periods each day.
ADVANCED CLASSES 2017/2018
Students are identified for advanced classes based on the most current/available ACT Aspire scores, current year first semester grades, and/or other screening tools. The advanced middle school courses are intended to be a preparation for higher-level high school classes (i.e., Advanced Placement, International Baccalaureate, etc.) and to give students the opportunity to experience a more challenging curriculum before the transition to high school. Teachers teaching advanced classes are trained in Laying the Foundation.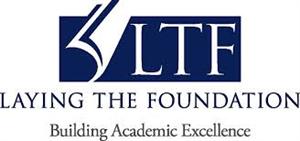 Click here for the Laying the Foundation fact sheet.
No student will be placed in an advanced class without a signed parent letter. Parent letters will be sent home in March 2017. Signed parent letters are due back to the homeroom teachers by May 8, 2017. There will be a an 8th Grade Parent Meeting on April 6, 2017 and a 7th Grade Parent Meeting on April 4, 2017 regarding Advanced classes. Both meetings are at 6:00 pm in the FMS cafeteria.
Only 7th and 8th Grade English Language Arts advanced classes require a summer assignment, which is due the first day of school, August 21, 2017. Grading for the summer assignments are teacher specific. Students who do not complete the summer assignments will receive a "0."
Please scroll down this page for the summer assignments for English Language Arts advanced classes. Advanced English Language Arts summer assignments for 2017/2018 will be posted in May 2017. Students will be required to download and print each assignment.

Once a student is placed in an advanced class and begins the year in an advanced class, the student's schedule will not be changed. The commitment to advanced classes is for the entire school year. Students taking advanced classes, particularly more than one at a time, should understand that the rigor and pace will be a challenge, and therefore, the decision to take advanced classes must be given careful consideration by both the student and the parent.
Parents need to be aware that FMS teachers and counselors do not make recommendations about which advanced classes a rising 7th or rising 8th grader should take. We only identify students who met the criteria set by the central office. The criteria for advanced classes includes first semester grades only. Third quarter and current grades are not considered, so students and parents need to keep this in mind. Also, the Aspire scores for criteria are the lowest scale score needed to benchmark (Ready).

The decision to take advanced classes should be made by both the parents and the student.
Also, due to the volume of students who have been identified for advanced classes, it is not possible for the school counselors to meet individually with parents to discuss advanced classes.
7th and 8th grade students may be identified as meeting the criteria for advanced classes, but this does not necessarily mean that they have the motivation and discipline to be successful. Also, parents should be aware that some students may not be suited for taking multiple advanced classes due to the work load. Due to the rigor and pace of advanced classes, there will be a potential for a drop in grades for some students taking advanced classes. There will be some students taking advanced classes who will make their first "B" or "C", which are both considered acceptable grades for any class at FMS. Extra credit work is not given. The FMS National Junior Honor Society (NJHS) does not weigh advanced classes for the GPA requirement of 3.5. For example, a "B" in an advanced class is worth 3 points as in any other class at FMS.
Parents of students who do not qualify for advanced classes may complete a request to enroll in an advanced class form.
Central office criteria for advanced classes is based partly on ACT Aspire scores from 5th and 6th grades, so students not attending these grades in Baldwin County will not receive advanced classes identification parent letters. Parents of students from out of county in grades 5 and 6 must complete parent request forms for enrollment in advanced classes if they are interested in these classes for their students.

For additional information regarding
parent requests for non-qualifying students, please contact Mrs. Doyle, the 8th Grade Counselor at kdoyle@bcbe.org or 928-2573 or Mrs. Bowling, the 7th Grade Counselor at CBowling@bcbe.org or 928-2573.
Click Here
for the Request to Enroll in Advanced Classes for students who are not identified. This request letter is due no later than May 8, 2017.
For information about Advanced Classes 2017/2018:
GET THE FACTS PARENT MEETING ABOUT 8TH GRADE ADVANCED CLASSES 2017/2018
GET THE FACTS PARENT MEETING ABOUT 7TH GRADE ADVANCED CLASSES 2017/2018
Parent Letter-Advanced 8th English 2017/2018
Advanced English Language Arts summer assignments are listed below. They are due on the first day of school.
No late summer assignments will be accepted.

For students who do not have access to the internet or a printer, the Fairhope public library has a desktop computer and a coin operated printer that can be used to download the assignments and print them at cost to the student.

2017 Summer Assignments: (To Be Posted in May 2017)
7th Grade Advanced English Language Arts Summer Assignment 2017
8th Grade Advanced English Language Arts Summer Assignment 2017

F
airhope Middle School has an extended homeroom period at the beginning of each day for 7th and 8th grade for homeroom advocacy activities, silent sustained reading time, peer tutoring, make up work time, essential study skills, intervention (RTI) classes, or other activities.
Teachers post assignments on their teacher pages or Moodle. All students are issued a Moodle username and password.
Moodle
is a "learning platform designed to provide educators, administrators and learners with a single robust, secure and integrated system to create personalized learning environments." Access to digital textbooks, teacher syllabus, hand-outs, Discovery Education, and other resources are available on Moodle. Parents need to ask their students for the username and password to access assignments. This is the Moodle link: http://learn.bcbe.org/
F
airhope Middle School does not accept parent requests for specific teachers, classes, or requests for periods when students take courses. Students are randomly assigned teachers, courses, and course periods by the INOW program. Every effort is made to balance student rosters by teachers. Schedule changes are at the Principal's discretion for situations that warrant it.

ASSIGNED ENRICHMENT CLASSES FOR 2017/2018
ENRICHMENT CLASSES ARE ASS
IGNED BY FAIRHOPE MIDDLE SCHOOL. PARENTS AND STUDENTS DO NOT CHOOSE THEM.
Students take one Enrichment class first semester and the next one second semester. Students are randomly assigned these Enrichment classes electronically. These are Enrichment classes, not electives that students "elect" or choose to take like at the high school level. Parents are not allowed to request Enrichment classes except year-round (both semesters) classes and this is on a limited basis within a designated time frame.
The ACT Prep Enrichment class is required for selected students.
7th Grade- Family and Consumer Sciences (FACS), Computer Essentials (Students will learn basic skills in word processing, database management, spreadsheet applications, multimedia presentations, and Internet research), and Creative Writing.

8th Grade- Art and Creative Writing

Yearbook is available as an Enrichment class for a limited number of 7th/8th Grade students. Students must apply and be selected by the Yearbook Sponsor. Students usually take this class for both semesters.
Library Aides, Student Aides, and Office Aides are an Enrichment class for a select number of 8th Grade only students. Students must apply and be chosen to be an Aide. Students usually take this Enrichment class for one semester. No student may serve as an Aide if he/she has been selected for the ACT Prep Enrichment Class.

Year-round (Both Semesters) Enrichment Classes:
7th and 8th Grade Advanced Art Classes-
There is one 8th grade year-round Advanced Art Class and one 7th grade year-round Advanced Art class. Students are selected for these Advanced Art classes based on a submitted portfolio and teacher recommendation.
Click Here
for the
Advanced Art Class Flyer
and
here
for
Teacher Recommendation Form.
7th/8th Combined Drama/Theatre Class-
There is one combined year-round Drama/Theatre class. This class is for students who are interested in learning acting techniques and participating in school productions.
7th/8th Guitar-
There is one combined year-round Guitar class for beginner students and another combined class for more advanced guitar students. Students must have their own acoustic guitars for this Enrichment class.
However, FEEF has purchased several guitars for students who may have a financial need.
Guitar students may perform at school and at various community events.
Since space is limited for all of these year round Enrichment classes, placement will be on a first come first serve basis, and requests must be made within a designated time frame.
Classes will be determined by the number of students who sign up.

7th/8th Grade French Class
is a year- round Enrichment class. This combined 7th/8th grade class is taught by a Fairhope High School French Teacher.

Chorus is a combined 7th/8th grade year round Enrichment class.
REQUIRED FOR SELECTED STUDENTS
7th and 8th grade ACT Prep Class
is available for students needing assistance in maximizing
performance on the ACT Aspire Reading test. The majority of the students selected for this class are "A" and "AB" honor roll students and may be in advanced classes. Students will learn test taking strategies and have practice opportunities in reading and comprehending informational text. The purpose of this Enrichment class is to help students to be on track to meet readiness goals in high school. Students who score at and above Aspire benchmarks are on target for college readiness when they take the ACT test in the eleventh or twelfth grade. The ACT Prep class is required for selected students.
Band
is available for 7th and 8th Grade students. Band is taken for both semesters, so no other Enrichment classes are taken.
Additional Information:
The school day begins at 7:45 am and students are dismissed at 2:42 pm.
P.E. is required both semesters, and students are required to dress out. There is a fee for P.E. uniforms. For information regarding state test scores for Fairhope Middle School, please go to the Alabama Department of Education website, www.alsde.edu, and select Reports, then By Schools, Baldwin County, Fairhope Middle School.