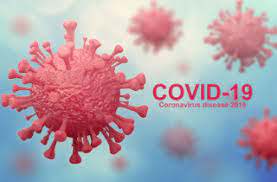 February 2021 Update: Starting next month, we will be able to hold in person meetings. Our meetings will be the 1st Wednesday of the month at 7:20am-7:35am in the cafeteria. Masking and social distancing guidelines will continue to be enforced. Information will continue to be posted to the Google Classroom page. As always, if you have any questions please let Mr. Yohn or Ms. Countryman know.

We will continue to follow recommendations from the CDC and Baldwin County Board of Education. Currently it has been recommended to suspend all in person club meetings. We will post information monthly to substitute for physical meetings. To join the NJHS Google Classroom use the code rnodm73

Students will be provided with ideas (and supplies as needed) for projects that were previously done in person. Hours that were previously spent after school doing service projects will be completed at home with a parent signing for hours completed. You may return completed service projects to Mr. Yohn or Ms. Countryman to be distributed appropriately. Please be mindful of due dates for projects. If you have any questions please feel free to reach out to Mr. Yohn or Ms. Countryman.