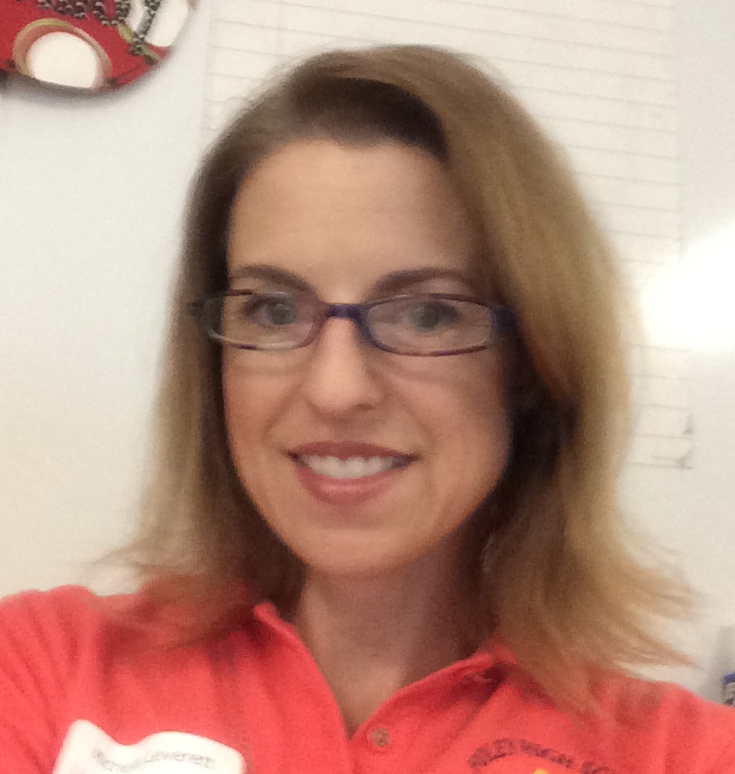 Phone: 251.943.2221
Email:
Degrees and Certifications:
Clothing, Textiles, and Merchandising Business and Marketing 200 RYT ServSafe Guest Services Gold Professional QRP Gate Keeper Suicide Prevention
Mrs.

Michelle (Mimi) Goecke Leverett

I am a graduate of Mississippi University for Women. My undergraduate degree is in Textiles and Merchandising with a minor in Business and Marketing. I have lived all over our great nation from Savannah, Honolulu, Washington DC, and other points in between. I originally hail from Mobile, Alabama where I graduated from Baker High School. At Baker I was in National Honor Society, was on the High Steppers Danceteam, and was a Mobile Azalea Trail Maid, just to name a few.

I became a teacher for Baldwin County in 2004 and completed my coursework for my teaching certificate while teaching. I have been at Foley High School since 2009 and have seen many changes in the Family and Consumer Science Department. In 2009 I was the only FACS teacher teaching traditional FACS courses. Now I am only teaching courses for the Hospitality and Tourism Academy. Luckily I have many vast travel experiences under my belt of both business and pleasure in nature. While in college I spent my senior summer backpacking through Europe. In my previous business career I traveled constantly to attend markets, conventions, and to conduct and participate in corporate training. I am a customer service guru. I am also working on my master degree (finally) in School Guidance Counseling.

I have always loved teaching others (in college I even earned money as a fitness trainer and tutor). I was truly blessed when I found the opportunity to teach fulltime. I am a trained yoga instructor and I love to SUP.

My children are in Foley schools and you may see me working with our Mighty Band From Lion Land as my son and daughter (the Goecke's) are percussionists at the high school. My husband is the local dentist in Elberta at Elberta Dentistal. Got smile?

God bless!