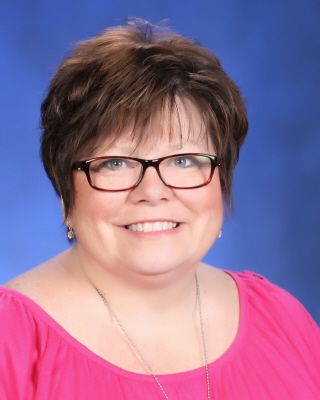 Phone: 251-626-5528
Email:
Degrees and Certifications:
BS in Elementary Education from the University of South Alabama-1984 Certification in Early Childhood Education from the University of South Alabama - 1998
Mrs.

Kim Gates

Hi! My name is Kim Gates. I teach kindergarten here at Rockwell Elementary! This is my 21st year as a kindergarten teacher and I love it! It has so many rewards! It is hard work, but so worth it! I love to watch their academic and social growth throughout the school year! Kindergartners are amazing!!!! We work hard but have fun!

I graduated from the University of South Alabama with a BS in Elementary Education. I started my teaching career in Prichard, AL as a 1st grade teacher and taught there for 4 years. We moved to FL and I taught there for 4 years as a 2nd grade teacher. When we moved back to AL I volunteered in my youngest son's kindergarten class and fell in love with it. I went back to school and got certified to teach Early Childhood and was fortunate and blessed to be offered a job to teach here at Rockwell.

I have been married for 34 years to my husband Jim. We have two great sons. Matt is 31. He graduated from Pensacola State College with a degree in photography. He is very artistic and great at his profession. Matt is currenting working in video production at City Hope Church. Matt also married the love of his life, Kirby, November 2012. So I finally have a daughter!!!!! Kirby is a stay at home mom to our precious 1 year old grandson, August. He is our miracle! My youngest son is Nick and he is 27. He is works at Jemison Windows and Doors in Mobile. Nick recently got married this past April to Kelsie. I now have 2 daughters!!! Nick is a very talented wood worker! I also have 2 dogs. Elle is an 11 year old Yorkie/Brussels Griffon mix. She weighs only 7 pounds. She is the princess of the family. We inherited our son Nick's dog, Nova. She is a black lab. I also have 1 cat that I love and his name is Gray! We also have inherited our previous next door neighbor's cat Ella. They moved and they left her for us! They would love to come inside buth they stay outside because of the dogs!

I have to say since August has graced our lives he gets lots of my free time. He loves for his Lolli to push him in his stroller. We spend lots of time outside. He rides and I sweat. I don't like to sweat but for him I will do anything! I spend a good bit of my weekend at City Hope Church worshipping and volunteering! I enjoy doing arts and crafts. I love to dabble in many things! I love to watch college football. I am an AUBURN fan! WAR EAGLE!!!!! I still support them even if they have a bad year! I love to watch the Hallmark Channel, bridal shows and searching the internet for new ways to help a child learn to read and be successful. I would have to say one of my favorite things to do is shop!!!!! I LOVE going to Disney!!!!! It is my happy place! I walk in and feel like I am a 6 year old little girl! It makes me so happy to have my picture made with the characters at Disney! When we do go to Disney I love for my children to go with me! I love experiencing Disney with them!!!!!!

I am looking forward to a great school year! I am excited to have the opportunity to teach your child this year! It is truly a blessing to be a teacher and to work at Rockwell! Rockwell is a great place to be! GO TOROS!