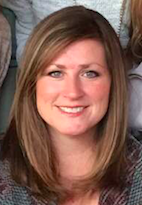 Phone: Please call the school office at (251)937-3657, and I will return your call as quickly as possible.
Email:
Degrees and Certifications:
B.A. Special Education; Clemson University; Magna Cum Laude honors Certification: K - 12 Highly Qualified Exceptional Education
Ms.

Angie Morris - Resource Teacher

My name is Angie Morris, and I would describe myself as a follower of Christ, a proud mother, a loyal friend, a lifelong learner, and a dedicated teacher. I have three children who are well on their way to being adults and who keep me very busy. My older daughter, Mary Katherine, attends the University of Alabama, and my younger daughter, Lora Ashley, attends Auburn University. We are officially a house divided during football season! My son, Cade, attends Fairhope High School and is involved in basketball, baseball, and other activities that keep me on the run during evenings. My family and I have always been actively involved in church, and I have spent a lot of time teaching Sunday School and Vacation Bible School, leading Cubbies and directing Sparks in the A.W.A.N.A. program, participating in women's Bible studies, and more. Currently, my children (when they are with me) and I attend CityHope at the Malbis campus.

I consider myself a lifelong learner. I am one of those "weirdos" who likes to read all manuals and enjoys knowing how and why things work. I also enjoy reading for pleasure when I have time and learning about all topics. I began my learning journey in the public schools of Jasper, Alabama and Gardendale, Alabama. From there I went on to Clemson University (Hold That Tiger!), where I earned a teaching degree so that I could help others become lifelong learners. I first became interested in working with students who have special learning needs as early as my sixth grade year of elementary school. During that year, I participated in a mentoring/tutoring program that paired me with Jeremy, a younger student who had special learning needs. It was through my relationship with Jeremy that my awareness of and love for special students took spark and grew. Jeremy forever changed the course of my life. I absolutely LOVE what I do and am passionate about seeing struggling students overcome their challenges to LEARN!

After leaving college, I immediately began teaching and have continued intermittently between moves and births of my children. Over the years, I have worked with students with special needs ranging from kindergarten to seniors in high school at a number of schools, including Bottenfield Junior High School in the Jefferson County school system, Holt Elementary in the Tuscaloosa City school system, Fairhope High School, and Spanish Fort High School. Since 2013, it has been my pleasure to work with students here at Delta who have learning and/or behavioral challenges because I feel I was created and called for this purpose. I believe that ALL students are capable of learning when provided the time, space, and tools they need. It is my mission to make the world a better place by helping those who need the most help. In turn, my students can reach their own goals so that THEY can make the world a better place, as well!