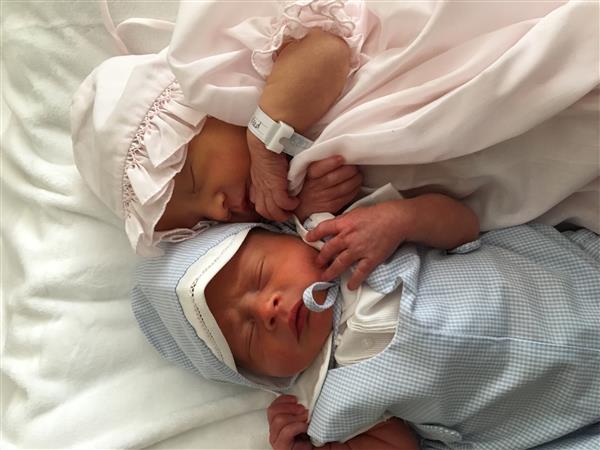 Phone: 251-968-6153
Email:
Degrees and Certifications:
Bachelor of Science Degree Child Development Home Economics, Mississippi State University AMSTI Math Trainer grades K and 2nd grade, AMSTI Math Coach
Mrs.

Suzanne Brokenshaw

I have been teaching for the past 27 years. My first 13 years were spent at Foley Elementary where my 3 daughters, Victoria, Jillie and Ashley Brokenshaw attended school and graduated from Foley High School. I worked with AMSTI, USA for 6 years as a Math Specialist in the Baldwin, Mobile, Clarke, Monroe and Washington Counties. I returned to the classroom at Gulf Shores Elementary as a math coach. A year and 1/2 later I was given a wonderful opportunity to become a kindergarten teacher at Gulf Shores Elementary which is where I am now. I am highly qualified for grades K-3. I graduated from Mississippi State in December of 1980 with a degree in Child Development. I have lived in Gulf Shores for 35 years.

My husband is Hartly Brokenshaw who is the Fire Chief with the city of Gulf Shores. My oldest daughter, Victoria Roberson, teaches English and Reading at Gulf shores Middle School, My middle daughter, Jillie Prater, teaches high school math at Foley High School and is the varsity volleyball coach. This year both of these beautiful people dleivered babies on the same day at South Baldwin Hospital. Victoria had a daughter and Jillie had twins, a boy and a girl. Yep 3 grandbabies all in one day!!!! Now I have a total of 6 grandchildren. My son lives in Mississippi and has a beautiful daughter in the second grade. My youngest daughter Ashley just graduated from Auburn University in May and is teaching Business Education and Career Prep at Foley High School. She also coaches Volleyball and will be coaching the 8th grde Basketball team at Foley Middle. She will be getting married next November. Yes my world is very busy!!!!

I guess you might say that one of my hobbies is doing 5K races...this year I decided to join the race walkers and enjoy every step I make.
All Categories
Unassigned
Select Month
January
February
March
April
May
June
July
August
September
October
November
December
Select Year
2018
2019
2020
2021
Filter