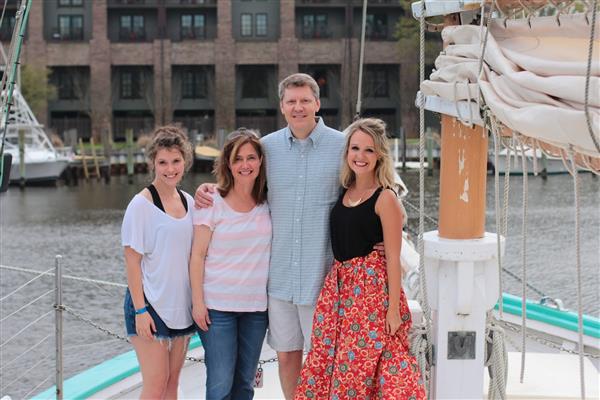 Phone:
Email:
Degrees and Certifications:
B.A. Early Childhood/Elementary Education B.A. Fine Arts Education
Davina Gwin

Hi there! My name is Mrs.Gwin and I have the absolute BEST job in the world!! I love teaching art at the elementary school level. Everyday is an adventure where I get to watch students use their imagination and creativity! (and make a few messes, which is all part of the fun!) I have a B.A. in Early Childhood/Elementary Education and a B.A. in Fine Arts Education.

My adventure began years ago when I became a kindergarten teacher in the state of Florida. I taught seven years in the kindergarten classroom and loved it. I enjoyed watching the students use their imaginations at the art center. But, it sometimes made me sad to know that many of the upper elementary students did not have the same opportunities in the classroom to explore this part of their creativity.

In 1994, my husband Vern and I started our family and I left teaching for 16 years to become a stay-at-home mom to my two daughters, Leah and Ansley. It was during that time that I became interested in obtaining my degree in Art Education. We moved to Baldwin County in 2000 but it wasn't until 2010, when my daughters reached middle and high school age, that I decided to return to the classroom, but this time it was the art classroom!

I have been fortunate to teach art at several different Baldwin County schools including, Daphne East, Fairhope K-1 Center, Elsanor Elementarty, and Fairhope Intermediate. Presently, I teach at J. Larry Newton Elementary and Summerdale School. The 2017-18 school year will be my eighth year teaching art in the Baldwin County school system.

I have so many fun things planned for this year, I can't wait to get started!

Get your creativity juices flowing and get ready to make some beautiful messes creating art with me in the classroom this year! See you soon!!