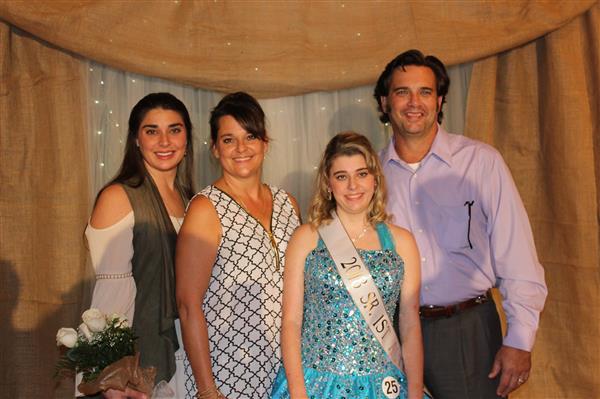 Phone:
Email:
Degrees and Certifications:
I have a Bachelor's Degree in Elementary Education from the University of West Alabama. I have a Master's Degree in Elementary Education from the University of South Alabama.
Mrs.

Carmyn Tucker

My name is Carmyn Tucker. I live in Foley, AL with my husband, Shane Tucker, and my two daughters, Brandi and Bonnie Clair Tucker. I have been a Baldwin County Educator for 22 years. I began my teaching career and taught for 10 years under the outstanding leadership of Hope Zeanah at Elberta Elementary School. Then I transferred to Magnolia Elementary for 6 years where I had the pleasure of teaching under the exceptional leadership of Pam Magee. For the remainder of my career I have the pleasure of teaching in my hometown school, Foley Elementary. I can honestly say that I have never met anyone with as big of a heart for children as my former Foley Elementary principal, Dr. William Lawrence. Dr. Lawrence is an educational hero because of his amazing compassion for children, their families, and his staff. He loved us unconditionally and expected us to love our children unconditionally. I have heard him say on numerous occasions that we must "love and understand the children first before we can teach them." Until I retire, I will keep these words as a goal and in the forefront of my mind. For if I achieve this goal, then I will consider my efforts as an educator a success. With only three years left before I retire, I am embarking on a new journey with a new Principal, Dr. Michelle Moore. I am looking forward to working under her leadership as my career is shortly coming to a close.

You may wonder why I changed schools three times. Well, I got my first job at Elberta, so naturally my oldest child went to school with me there from her Kindergarten year through Eighth grade. By then, I had a special needs child, Bonnie Clair, who required a great deal of assistance from me. So, as Brandi was entering Foley High School to be where her father was an administrator, I transferred to Magnolia Elementary where I could be with Bonnie Clair the longest amount of time on one campus. Then, as she entered Foley Middle School, I was given the privilege of following her onto the adjoining campus of Foley Elementary. Now, she is at Foley High School with her daddy.

In closing, I have to say that I love teaching. I love my children, and more than anything else, I want them to be successful and have confidence in themselves as people and learners. I am grateful and honored to be a part of so many children's lives.