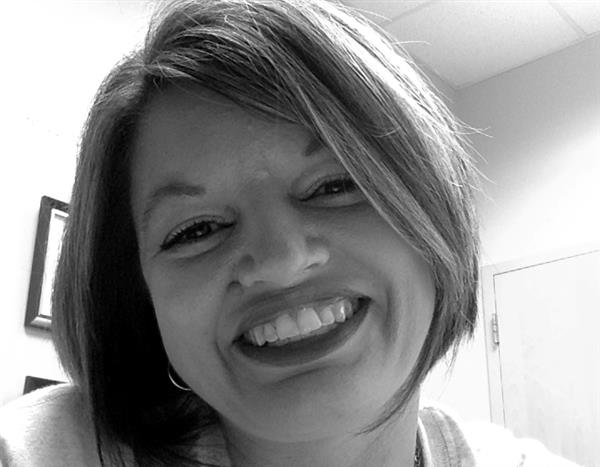 Phone: 251-843-8861 Ext. 33009
Email:
Degrees and Certifications:
Bachelor of Science - Major: Psychology Masters of Science in Clinical Psychology Masters of Education in Administration Educational Specialist Degree in School Administration
Mrs.

Brooke Waters. Ed.S.

My name is Brooke Donald Waters and I am the counselor for Pre-K, Kindergarten, and 1st grade at Foley Elementary School. I was born on April 5th in Mobile, AL. I am the oldest and only girl of three children. My mother is Donna Hadley Donald and my father is Robert Donald, Sr. My two younger brothers are Robbie Donald and Russell Donald.

I am an original Summerdale-ian...I grew up in Summerdale and attended Summerdale School from Kindergarten to 8th grade. My high school years were spent at Foley High School where I was a varsity cheerleader...Go Lions! I graduated from FHS in 1994 and attended the University of Alabama in August of that same year. While in college, I majored in psychology and minored in biology. I knew early on exactly what I wanted to do with my life. I graduated from Alabama Cum Laude in December 1998. After completing my undergraduate degree, I went on to the University of South Alabama for graduate school where I was allowed the opportunity to attend the Clinical Psychology Program. I graduated from USA in May 2001.

After graduating from USA with my Masters in Science (Clinical Psychology), I began working for the Baldwin County Department of Human Resources. I quickly discovered that I wanted to work in a more therapeutic setting and obtained a therapist position at Baldwin County Mental Health Center (now referred to as Altapointe). I was the Primary Therapist in the Passages Partial Hospitalization Program at BCMHC for several years. In August of 2004, I acquired the counseling position at Foley Elementary School, which I have had the privilege to remain for the past thirteen years. In those 13 years, I have acquired more continued learning and degrees! I completed an Educational Specialist Program in Educational Leadership and Administration in 2016 as well as recieved my Masters in Educational Administration this past year. I am currently in the process of obtaining my Administrative Certification too!

I am a wife, mother, and coach. I am married to Darian Waters, who is also a Foley High graduate. Darian works for Riviera Utilities as a line worker. We have three beautiful sons -- my sweet twins, Carson and Connor, who are 14 years old, as well as our more recent blessing, Aiden, who is nine years old. To even out the ratio of boys to girls in my house, we have two female dogs, Buttercup and Camo. I cannot forget our cat, who we named Duchess! I also have a ferret that attends school with me. His name is Bandit. In addition to my family, I also have a family of cheerleaders based at Foley Middle School. Yes...I am the Cheer Coach for Foley Middle School! I became the FMS Cheer Coach three years ago and love interacting with those students and their families.

I have fully enjoyed working with the students and faculty here at Foley Elementary School as well. I learn from them just as much as, I hope, they learn from me! It has been a great thirteen years and I expect continuing my work at Foley Elementary for many years to come!