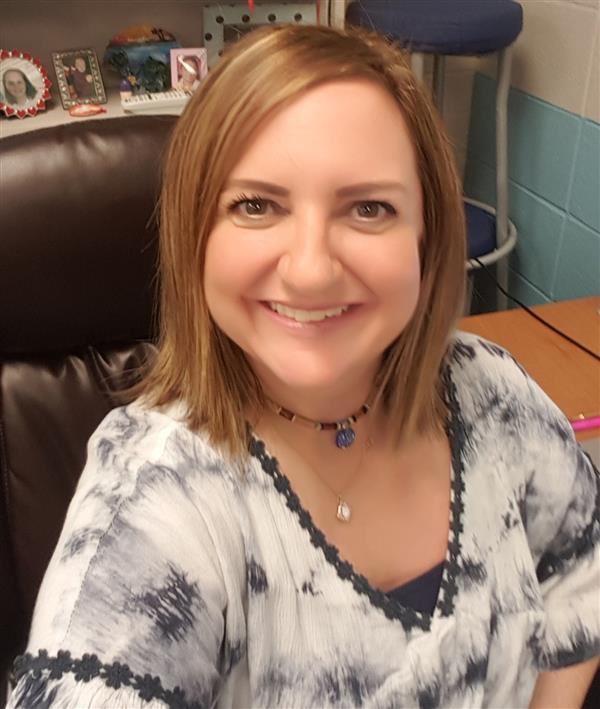 Phone: 251-968-4747
Email:
Degrees and Certifications:
Associate's Degree in Sciences Bachelor's Degree in Social Sciences Social Studies Area Award from the University of Mobile
Charann (Lake) Dumelow

My name is Charann (Lake) Dumelow. I was born and raised in Daphne for 25 years. I graduated from Daphne High School in 1996. I am the youngest of seven children. My parents still reside in Daphne.

Upon completion of high school, I enrolled and obtained my Associate's Degree from Faulkner State Community College. After Faulkner, I sought to complete my education at the University of Mobile.

In 2002, I graduated from the University of Mobile. I graduated with Honor's and received the Area Award in Social Studies. The Area Award is an award that is bestowed upon one male and one female graduate. The University's Social Science Department Heads and professors select the recipients of the Award. I was humbled and proud to be the female recipient.

I have been teaching for over 15 years. I began teaching in February 2003 at Gulf Shores Middle School. I taught 8th grade history at GSMS for nine years. In February 2012, I transferred to Gulf Shores High School under the tutelage of Dr. Ernesto Rosado. Upon moving to the high school, I was overcome with a new sense of passion for the teaching profession and eager to jump in and express my love of history to a new age range of students. I was fortunate to know 90-95% of the student population. They were former 8th grade students of mine. Since being a high school teacher, I have found that the majority of high schoolers can be successful with the guidance and compassion of a teacher that cares. I want to be that teacher-the teacher that helps a student choose to stay in school and graduate.


I have two beautiful children. Carah, the oldest, was born in 1999. I was lucky and honored to be able to teach my daughter two years in a row. I taught Carah while she was in eighth grade and again when she was a freshman. However, if you ask her, she would probably disagree. Carah graduated from GSHS in May of 2017. She is currently a student at Johnson and Wales in Charlotte, North Carolina.

In 2008, we were blessed with our youngest child, Griffin. Griffin goes to Gulf Shores Elementary and is ALL boy! He loves to run, play video games, and knows all there is about trains! He is a huge fan of Toy Story and has a huge Lightening McQueen race car collection. Lately, he has developed an interest in Transformers.

My family loves spending time together. We are silly and love to joke and laugh. We thoroughly enjoy each others' company and have a great time together. We love taking trips to New Orleans, Birmingham, Orlando, and Gatlinburg. Family time is precious to us and dinnertime together is always eventful!