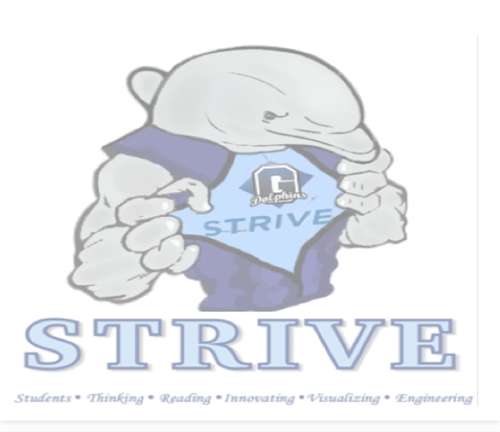 S T R I V E
*Students *Thinking *Reading *Innovating *Visualizing *Engineering
What is STRIVE? STRIVE actually answers the question:
"Strive is….Students thinking, reading, innovating, visualizing, and engineering."
STRIVE is the name of a new implementation at GSMS. STRIVE will be the "skinny" block between 1st and 2nd period everyday. It is a 30 minute session of instruction geared toward fulfilling our RTI goals. RTI (response to instruction) is a 3-Tier plan of instruction through remediation and enrichment.
*Student placement on the continuum will be reassessed through data meetings after each benchmark assessment. We will assess students three times throughout the school year.