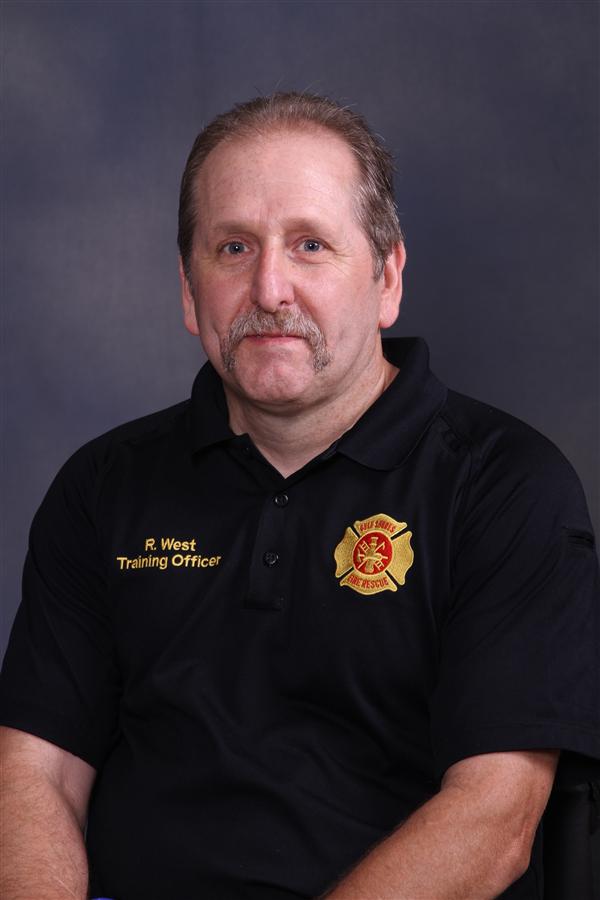 Phone: 251-968-4747
Email:
Degrees and Certifications:
Firefighter I/II, Fire Instructor I/II, Fire Officer I, Hazardous Material Technician, Hazardous Material Incident Commander, Airport Firefighter, Rescue Technician (Rope, Confined Space), Live Fire Instructor, Apparatus Operator (Aerial, Pumper), Blue Card Command & Control Instructor. Incident Safety Officer
Lt. Ron West

Ronald West, Public Safety Academy

I teach the following courses: Career Prep, Emergency Medical Responder, Fire Science, Fire Fighting, and Intership at Gulf Shores Fire Rescue

Personal Bio:

Born in Harrison, Ohio and married for 33 years to Ellen West. I have three children who all graduated from Gulf Shores High School. On May 9, 2015 I was involved in an acident that sent me to the hospital for 3 months and left me Paralized from the waist down.

Education:

Certified Fire Fighter and Instructor, Alabama Fire College

Certified Career Tech educator, State of Alabama

Certified Instructor American Heart Association 1st Aid, Heartsaver, & Basic Life Support

Certified Instructor Blue Card Command & Control

ASE Master Automotive Repair Technician

Experience:

I became a firefighter with the City of Gulf Shores in 1995, in 2010 I was promoted to the position of Training Officer where it was my responsibilty to ensure all personel recieve the training needed to do their job. In 2014 I started the Public Safety Academy at Gulf Shores High School and I currenty corrdinate and teach classes each year. In 2000 I became the Fire Chief of Huggers Landing/Oyster Bay Volunteer Fire Department where we excelled and went from an ISO grade 9 to our current grade of 4. My passion is to teach others about Fire & Emergency services, I teach several classes each year through out Baldwin County and I have seen the different we make to the students at Gulf Shores High School in helping them decised their career path.