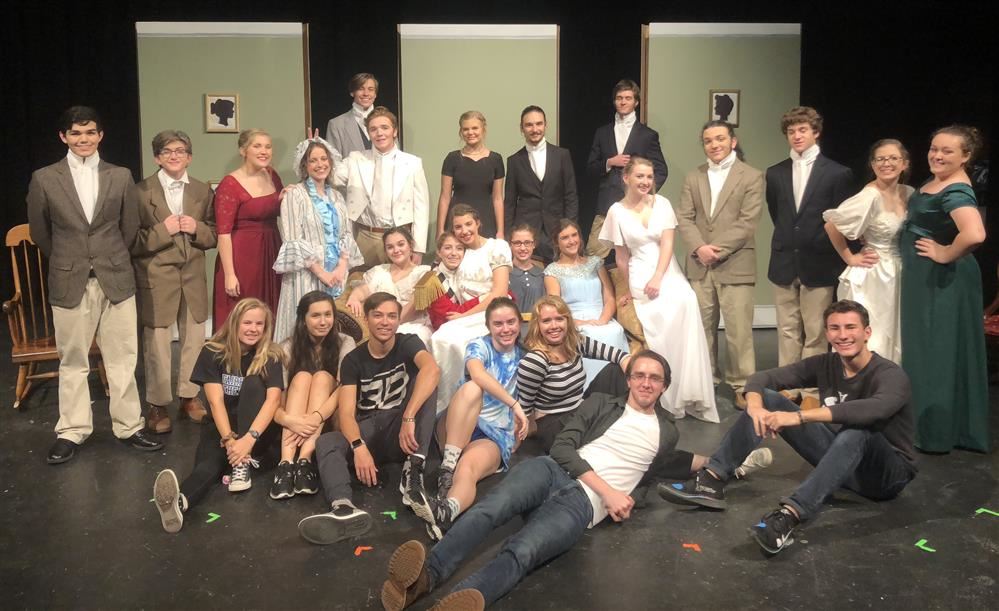 The Fairhope High School Drama Club is a safe haven from the stresses of high school. It's also the most low-maintenance club on campus! All you need to do to be a member is send a message to fairhopetheatre@gmail.com. We will then send you emails every once in a while with updates on new opportunities. Every year, we have a Fall play and a Spring musical, and we also participate in the Walter Trumbauer Secondary Theatre Festival. But your opportunities for participation aren't limited to performance! We always need backstage crew members, techies, and help at our set-building work days. There truly is something for everyone!
International Thespian Society

Walter Trumbauer Secondary Theatre Festival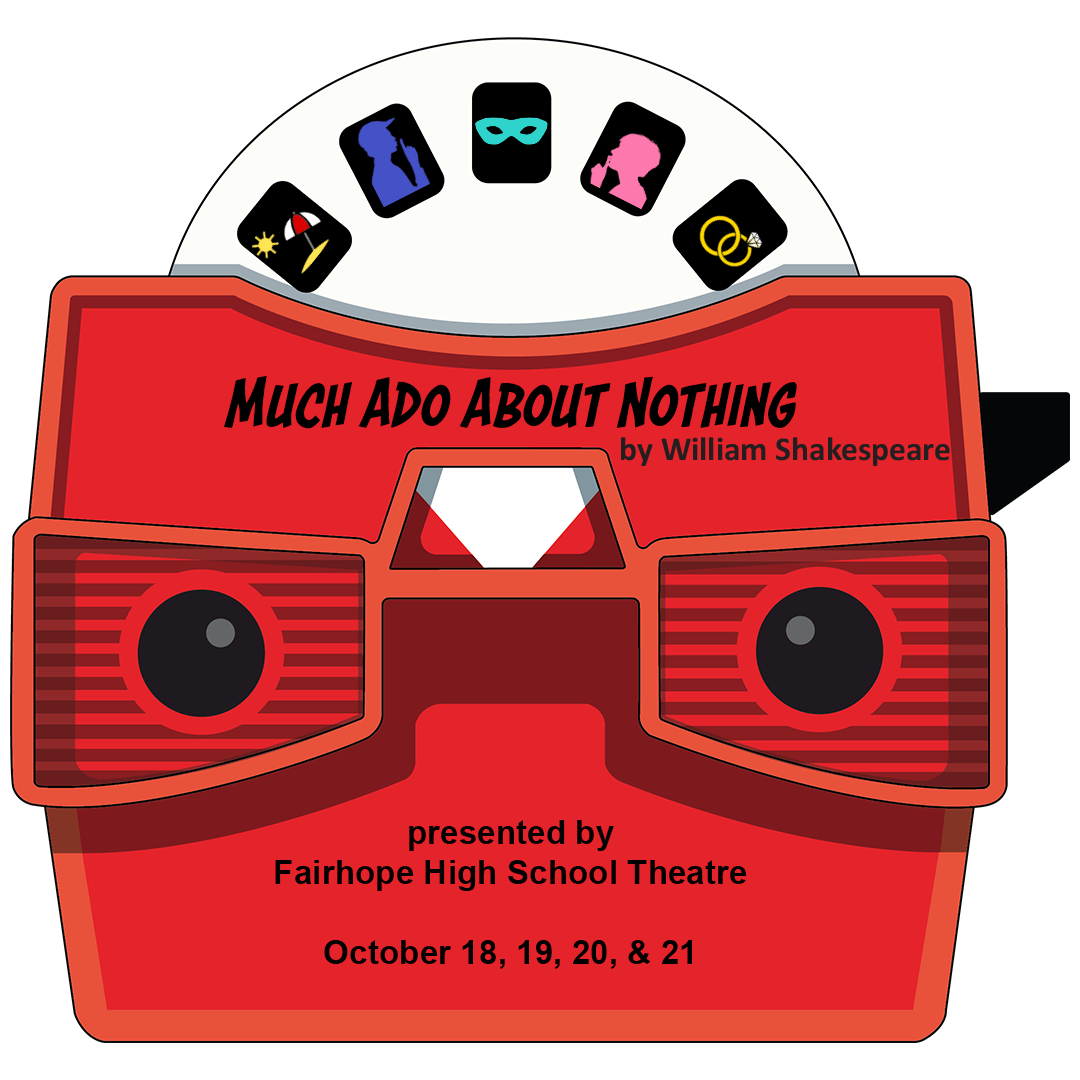 Much Ado About Nothing

In this Shakespearean comedy, Benedick and Beatrice don't love each other. They absolutely do not. However, maybe a little nudge from their friends will push them in the right direction. After all, with misunderstandings, faked death, and people being left at the altar, what could possibly go wrong?
Pre-order online ticket sales are NOW LIVE for the Fairhope High School Theatre Department's production of Much Ado About Nothing!

Shows are October 18 @ 7pm, October 19 @ 7pm, October 20 @ 5:30pm, and October 21 @ 6:00pm. Tickets are $10 for the general public and $5 for FHS students and children under 15. While tickets will be sold at the door, seating is limited, so make sure you ORDER SOON!! In the past, we have often sold out before the doors even opened!

Simply click on this link, then select 'Fairhope High School,' then 'Theatre Production Ticket Sales.' Tickets are divided by production date. Visit our website for more information about the show.

Online ticket sales will be available until 11:59PM on October 17, so order your tickets today!
Phone:
Email:
Degrees and Certifications:
Hannah Rogers

Mrs. Rogers has been at FHS since 2017. She earned her BA from Auburn University in 2014 in History with a double minor in Music and Theatre. She then earned her MA in Humanities from the University of Chicago in 2015.

She teaches English 9; IB Theatre HL 11 & 12; Stage Makeup; and Theatre I, II, & III. She also serves as director for all Drama Club productions.

Please visit this website for images from our previous shows and the MAAN rehearsal schedule.