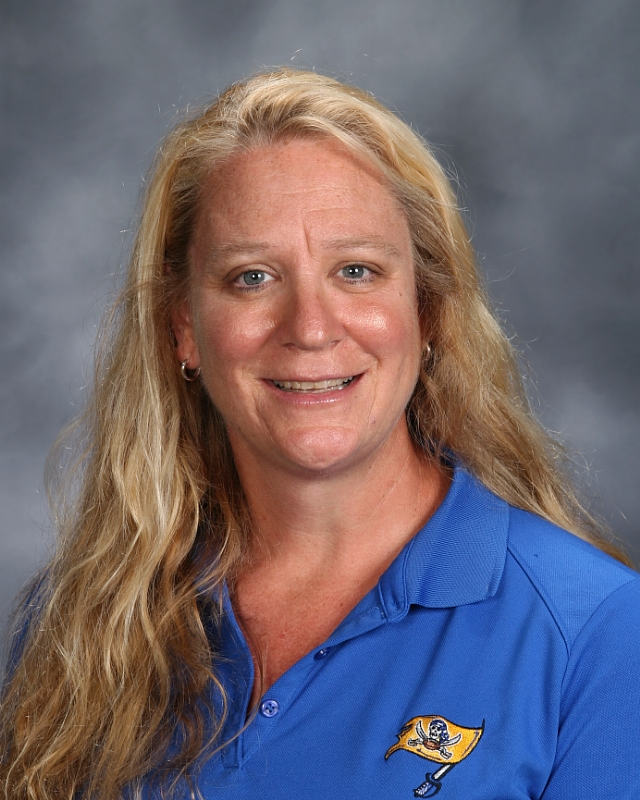 Phone: 251-928-8400
Email:
Degrees and Certifications:
BS Physical Education and Health K-12, Virginia Tech. American Red Cross Certified CPR for Professional Rescuers Responding to Emergencies; AED, First Aid. May 2014. Member of FES Medical Emergency Response Team. Safety Training for Swim Coaches
Mrs.

Cathy Hudson

I am very happy to be your child's Physical Education teacher for the 2017-18 school year. We are going to have a great year together! I have been teaching PE for over 20 years. I knew I wanted to be a PE teacher when I was in the 4th grade, it was my favorite part of the school day! I enjoy being active and want to share this passion with all my students!

I received my BS In Physical Education and Health K-12, from Virginia Tech. I swam on the VA Tech Hokie Swim team. I am the 3rd of 5 children to graduate from Virginia Tech. My husband is a Hokie Civil and Mining Engineer who also swam for the Hokies!

We have 2 children Ross and Olivia. Ross is in Norfolk VA working as a Nuclear Engineer with NAVSEA. Olivia is in Grand Junction Colorado attending Colorado Mesa University, she is studying Biology to pursue a career in the dental field. This is her 4th year on the maverick Swim Team, specializing in backstroke and IM events.

We all love being involved with the local swim teams in Baldwin County. This is my 14th year coaching the Fairhope High School Pirate Swim team. The Boy's team is the 10 time Baldwin County Champion. The Pirate Girl's team has won 5 times, and runner up 7 times.

In the summer I enjoy coaching the FAST swim team. Last summer was my 15th year coaching at FAST, and I especially enjoyed coaching for the first time with my daughter Olivia. The swimmers loved her! I especially like to see all my FES Students on the FAST team. It is a great opportunity to learn the strokes, build endurance and learn water safety. Plus there are many other activities besides the swim meets for us to have fun together!