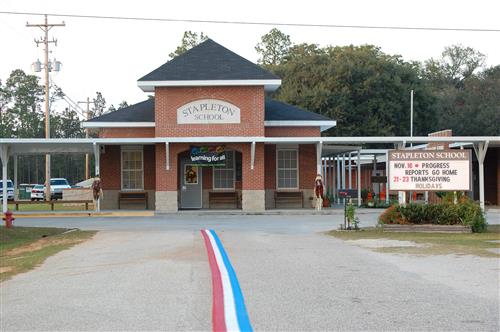 Beliefs of Stapleton School
Each student should be made to feel valued, unique, and safe at school.
A student's self-esteem is important and is enhanced through character education and the mutual respect of peers and adults.
All students can learn.
Meaningful learning is a top priority.
Curriculum and instructional practices including physical development should use a variety of learning activities to accommodate differences in learning styles.
Everyone shares the responsibility for students' successful learning.

Accreditation: Stapleton Elementary School is accredited by the Southern Association of Colleges and Schools.
Stapleton Elementary Mission Statement
Every child excels academically and socially.

STAPLETON SCHOOL TIGER PAWS PLEDGE
Today I will:
P - prepare for learning,
A - act responsibly,
W - work to the best of my ability,
S - show respect for myself, others, and my school.