Dr. Shannon McCurdy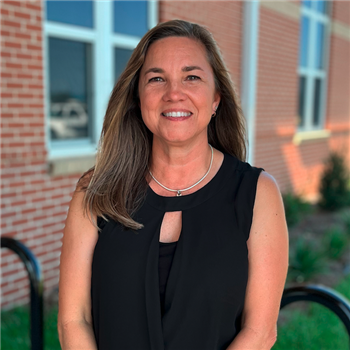 Phone: 251-943-1244
Email:
Degrees and Certifications:
Hillsborough Community College, A.A. University of South Florida, B.A. University of South Alabama, M.A. Auburn University, Ed.S. Auburn University, Ph.D.
Dr.

Shannon McCurdy

Welcome to Florence B. Mathis Elementary School! I am blessed and proud to be the principal of an amazing group of students and staff. I believe in the power of positivity and work hard every day to encourage and support our students, parents, and staff towards fulfilling their vision for their future.

I have always believed that if I set my mind to achieve, I will succeed, and through my tenacity I have fulfilled my dreams. I grew up in Tampa, Florida, and graduated from Chamberlain High School. I earned an associate degree at Hillsborough Community College and then transferred to The University of South Florida where I earned a Bachelor's degree in English. My studies continued many years later at the University of South Alabama where I earned a Master's degree in Secondary Education Language Arts, and I began teaching at Robertsdale High School. Ten years later I earned my Educational Leadership certification at USA and moved from teaching into administration. While working as an assistant principal, I earned my Educational Specialist and Doctor of Philosphy degrees in Educational Administration, K-12 at Auburn University and was promoted to principal at Foley Intermediate in April, 2017. I am proud to be the principal at our beautiful new school, Florence B. Mathis Elementary!

I believe I am right where God wants me to be, and even though some days present more challenges than others, I could not be happier and more content. Truly I am blessed to be a part of the lives of our Foley children and want to give them the best that they deserve.