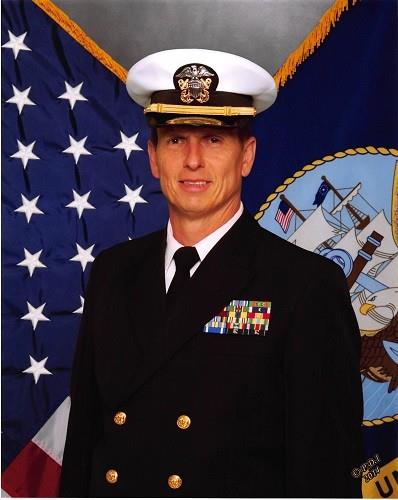 Phone: (678) 519-8114
Email:
Degrees and Certifications:
Lieutenant Commander Frank Starr (U.S. Navy Retired)

W. Frank Starr graduated from Frisco City High School in Monroe County and from Anne Arundel Community College in Maryland with an Associate of Arts in Business Management degree. He was commissioned as an Ensign in the U.S. Navy upon receiving a Bachelor of Business Administration degree from the University of Mississippi and was subsequently awarded a Master of Science in Education degree from Old Dominion University in Virginia.

Mr. Starr was a career sailor who served 11 enlisted years and 11 years as an officer in the Navy. His tours of duty included two aircraft carriers and shore duty in Virginia, Maryland, Guam, Mississippi, and Florida. Upon retirement, Mr. Starr worked for two years as an education consultant for the Chief of Naval Education and Training at Naval Air Station Pensacola, Florida. Subsequently, Mr. Starr has taught Navy Junior ROTC for 15 years in multiple schools and served three years as the Assistant Commandant of Cadets at Marion Military Institute.

As a NJROTC air rifle team coach, he has three times coached shooters who finished in the top eight in the nation. As an academic team coach his teams routinely finish in the top two percent nationally and three times his Brain Brawl teams have finished in the top five nationally. As an orienteering team coach his teams have placed in the top 14 nationally multiple times, including winning the 2018 national championship!

Mr. Starr is an accomplished motivational speaker who has spoken publicly on a number of subjects, specializing in anti-DUI. For over 30 years he has provided presentations and also has helped produce, and was featured in, two professional anti-DUI training and awareness videos; one of which earned a Telly Award. Additionally, he served as the statewide vice president of Virginians Opposing Drunk Driving (VODD) for six years and was on the Board of Directors for the Virginia Council on Alcoholism and Drug Dependence, Incorporated for two years.

Mr. Starr has earned several civic awards, is a Kentucky Colonel, and is an honorary member of both the Kentucky and Alabama National Guard. He is married and has five children.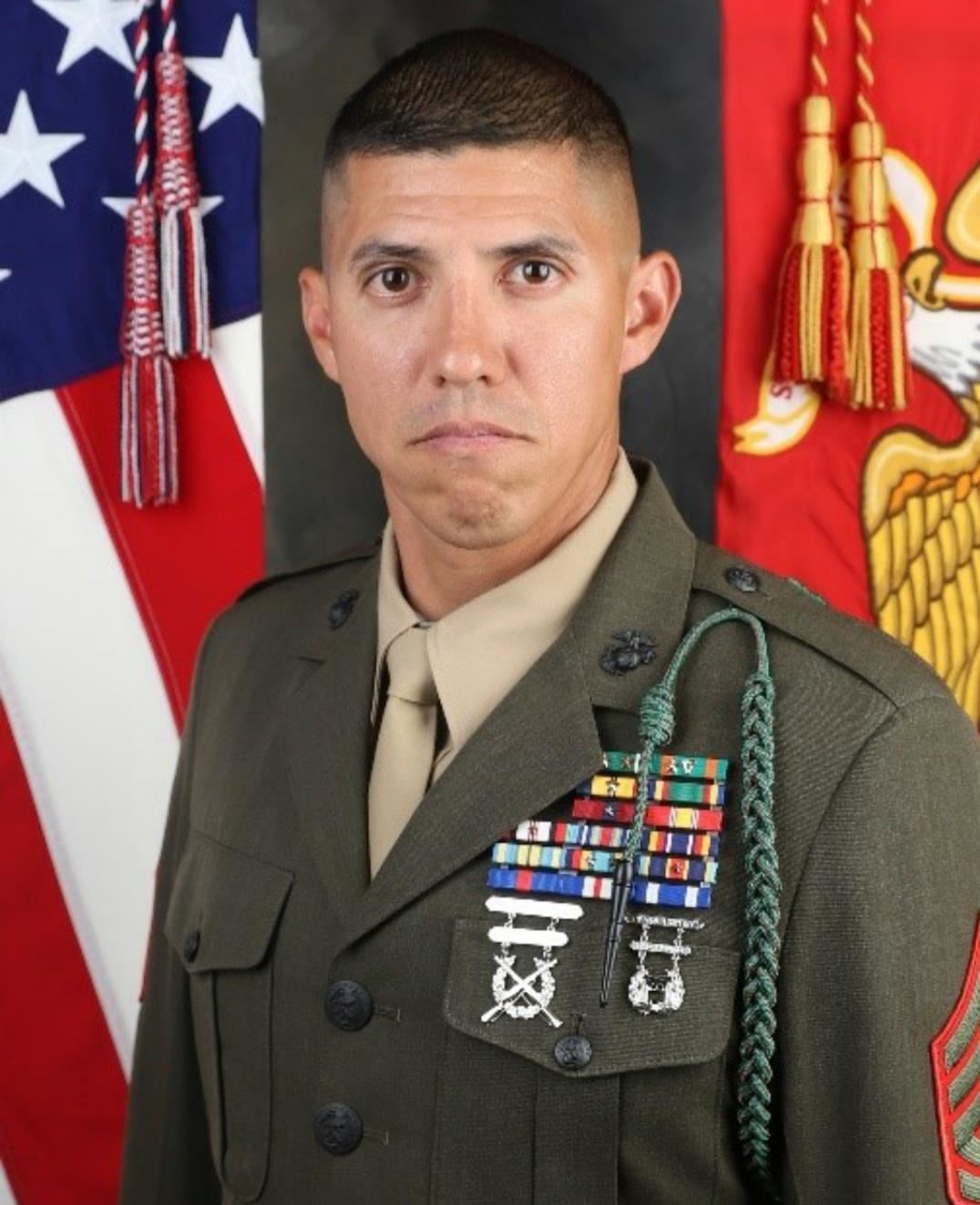 Phone: (949) 272-6883
Email:
Degrees and Certifications:
First Sergeant Charles Aguilar (U.S. Marine Corps Retired)

First Sergeant Charles Aguilar is a U.S. Marine who has spent more than two decades mentoring, motivating, and inspiring young service members. First Sergeant Charles Aguilar served as an Infantry Unit Leader and Senior Enlisted Advisor. There he provides educated and experienced information on subjects that directly affect the mission, service members, and their families.

During his career, his military occupation specialty has always placed him in an instructor position. The Marine Corps' unique camaraderie mentality has allowed him to assist junior Marines with achieving personal and professional goals. He has had the luxury of providing life skills that many take for granted. Life skills such as integrity, fairness, and character. He has served in every infantry rifle company position. There, he has had the opportunity to oversee humanitarian operations, served in a security detachment in Central America, performed unilateral training in Asia and Southern Europe, trained military soldiers in South America, and has conducted combat operations in Iraq and Afghanistan. Charles Aguilar has also had the exclusive opportunity to serve as a career counselor (Marine Recruiter) in Des Moines, Iowa, and as the Chief of Security (Detachment Commander) in San Jose, Costa Rica, and Kuwait City, Kuwait. There he was able to make an impact on several different host nations, serving as a Liaison for the Warriors Helping Warriors program, a Boy Scout Aide in Costa Rica, and an assistant youth baseball coach for the International Team of Kuwait.

As a SeaPerch coach, his Navy Junior ROTC team represented the state of Alabama at the 2022 SeaPerch International Challenge held on the University of Maryland campus in College Park. RHS NJROTC competed in the High School Stock Class division where we won the Resiliency and Grit Award for being the team that "displays the capacity to recover quickly from challenges, maintains control of a difficult situation and devises new ways to tackle the problem, and shows courage and resolve or strength of character in solving a problem." Overall, 137 teams from 25 states and nine countries competed including 58 teams that competed directly against RHS NJROTC. The Resiliency and Grit Award was just one of five special awards presented. In the spring of 2022, RHS entered the Mississippi Gulf Coast SeaPerch Competition hosted by the University of Southern Mississippi at the Biloxi Natatorium, where they finished third overall, and later at the Alabama ROV SeaPerch Competition hosted at the Dauphin Island Sea Lab, where they won first place.

The RHS Navy JROTC Drill team was re-established in 2021 and competed for the first time in five years. The Drill and Color Guard teams competed in Louisiana, Mississippi, and Florida. Great progress was made as the team got better and better throughout the season. 1stSgt Aguilar's Color Guard team presented the national Colors at the Talladega Yellawood 500 in October, which was viewed by nearly five million people. Because the Color Guard team did such a great job, they were asked to present the Colors at the Daytona 500, the Super Bowl of NASCAR, in February 2022 before a live and televised audience of nine million people.

Charles Aguilar's personal awards include, the Meritorious Service Medal, three Navy Marine Corps Commendations Medals, three Navy Marine Corps Achievements medals, one which includes a device for "Valor" for actions conducted in Afghanistan, and the Outstanding Volunteer Service Medal. His greatest accolade is his Good Conduct Medals, awarded for personal behavior both on and off duty. Signifying the importance of being a productive member of the community and a role model at work.

Charles Aguilar has a Master of Science in Strategic Leadership from the University of Charleston, a Bachelor of Arts in Homeland Security from American Military University, and an Associate of Arts in General Studies from Central Texas College. He believes that when you incorporate military or civilian education, on the job or formal training, and life or work experience, the result is that the recipient becomes an invaluable asset to any organization.

Charles Aguilar has been married for eighteen years to Tara Aguilar and has three teenage children: Benjamin, Maria, and Evalyn. After twenty-three years of service, his goal is to continue to serve our great nation in a manner that assists in the development of our youth and continue to be a role model for his family, friends, young Marines, and students.
Phone:
Email:
Degrees and Certifications: