Lillian Christmas Parade - 9 Dec 2023
Elberta Christmas Parade - 8 Dec 2023
Physical Training Every Friday at RHS
Brain Brawl Academic Competition @ Pine Forest HS FL - 2 Dec 2023
GARY ANDERSON INVITATIONAL AIR RIFLE CHAMPIONSHIP - 1 Dec 2023
Supporting the Marine Corps League Ball - 18 NOV 2023
Elberta Veterans Day Parade - 11 Nov 2023
Military Ball - 9 Nov 2023
Robertsdale Rehabilitation Center Veterans Day Ceremony - 9 Nov 2023
Elsanor School Veterans Day Ceremony - 9 Nov 2023
CBMS Veterans Day Ceremony 9 Nov 2023
Annual Military Inspection - 2 Nov 2023
Escarosa Drill Meet @ Milton High School - 28 Oct 2023
Air Rifle Competition - 14 OCT 2023
CMP Junior Olympics 11 July 10th place & CMP National Championship 12 July 10th place
Wiregrass STEM Leadership Academy @ Troy University 5 - 9 JUNE 2023
Camp Buck Toms in Rockwood, Tennessee 27 May-3 June 2023
SeaPerch 2023 Competition & Washington D.C. Field Trip 10 - 14 May 2023
RHS NJROTC Awards Night 20 APR 2023
Homes for our Troops Community Service 1 April 2023
SeaPerch Competition @ Dauphin Island Sea Lab - 18 Mar 2023
Robertsdale Rotary Club Luncheon - 2 May 2023
RHS NJROTC Color Guard performing at Daytona 500 - 19 FEB 2023
Camp Blanding Museum - 18 Feb 2023
RHS NJROTC Precision Air Rifle Team competed in Utah at the NJROTC National Championship - 13 Feb 23
Orienteering USA Junior National Championship was held in Pine Mountain, GA. - 19 JAN 2023
Brain Brawl @ Neshoba High School in Philadelphia, MS - 28 Jan 2023
RHS NJROTC Cadets wrap and deliver gift to the children the Lighthouse serves - 15 Dec 22
Summerdale Christmas Parade 10 Dec 2022
Lillian Christmas Parade 10 DEC 2022
Robertsdale Christmas Parade 3 Dec 2022
Orienteering Meet: 3 DEC (Elinor Klapp-Phipps Park, Tallahassee, FL)
Silverhill Christmas Parade 2 Dec 2022
Air Rifle Match: 2 Dec 2022 (Civilian Marksmanship Program South Range, Anniston, AL)
Cadets thinking of shelter residents and bringing some pies, and craft supplies on Thanksgiving.
RHS NJROTC was selected as a "Distinguished Unit with Academic Honors."
Elberta Veterans Day Parade
Color Guard Presentation for Veterans @ Live Oak Village, Foley AL
Robertsdale High School Veterans Day Ceremony
Family Violence Shelter Community Service 25 OCT 2022
Presenting the National Colors at The Light House's 4th Annual Domestic Violence Vigil
Color Guard for Columbia Southern University Commencement Ceremony
Coast Guard Aviation Training Center Field Trip
FAMILY VIOLENCE SHELTER COMMUNITY SERVICE 11 OCT 2022
2022 October Race @ Talladega Speedway
2022 Area Managers Inspection
LEGION OF VALOR BRONZE CROSS FOR ACHIEVEMENT AWARD
Presenting the National Colors at the Groundbreaking Ceremony Baldwin Prep Academy
Presenting the National Colors at the Baldwin County Teachers Institute
2022 Winegrass STEM Leadership Academy
International SeaPerch Challenge
Discovery Hall Programs hosted the second annual Alabama SeaPerch ROV Competition - 12 MAR 2022
SeaPerch Challenge hosted by University of Southern Mississippi School of Ocean Science - 5 MAR 2022
Battle of the Gulf Air Rifle Match - 7 FEB 2022
Brain Brawl @ BROTHER MARTIN HIGH SCHOOL NEW ORLEANS - 31 JAN 2022
Drill Competition @ Neshoba Central HS in Philadelphia, MS - 4 DEC 2021
Battle of Blakeley Orienteering Meet SPANISH FORT - 13 NOV 2021
CYBER DEFENSE COMPETITION RHS NJROTC Round two - 13 OCT 2021
AMERICAN LEGION GULF SHORES, FAIRHOPE RETIREMENT HOME, & EHS, VETERANS DAY - 11 NOV 2021
RHS NJROTC Military Ball - 10 NOV 2021
Air rifle team defeated Charles Henderson HS in Troy Friday 985-860 - 5 NOV 2021
Military display at Robertsdale High School seeks to educate and honor veterans
ESCAROSA Drill Competition @ Milton High School, FL - 30 OCT 2021
SunCoast Orienteering & Adventure Racing Competition (1st place on Orange & 3rd on Green MAP
Cyber Defense Competition RHS NJROTC ranked #123 of 746 (top 16.5%) nationwide - OCT 2021
volunteer & community service - 23 OCT 2021
Awards & Promotions - 20 OCT 2021
Color Guard Competition @ Brother Martin High School New Orleans - 16 OCT 2021
Senior Night Color Guard - 15 OCT 2021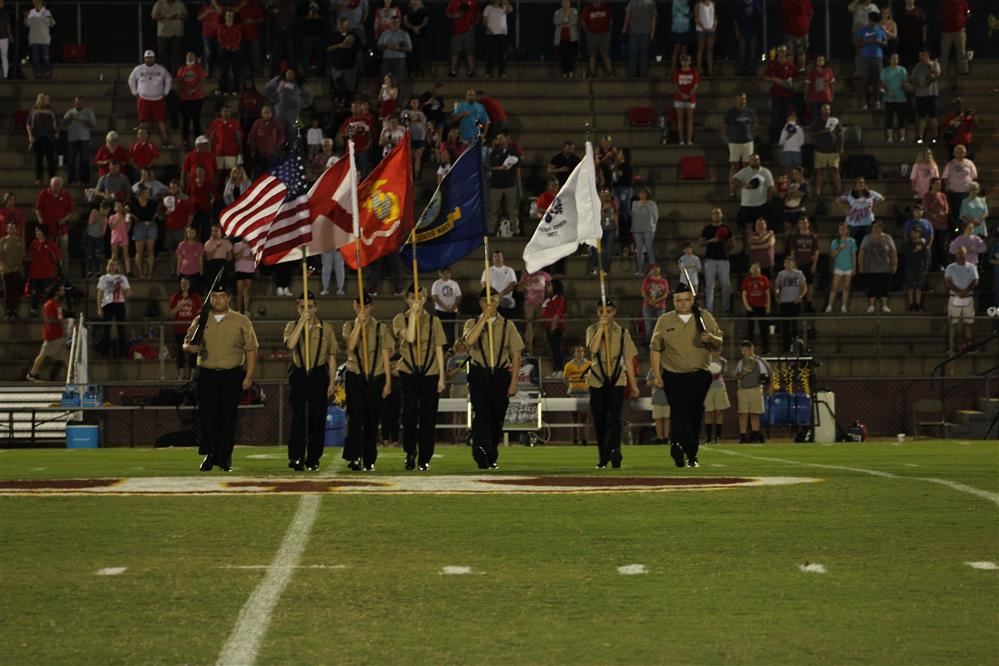 Robertsdale Navy JROTC Elberta Company participating in the Elberta Homecoming Parade - 3 OCT 2021
Timothy Ragland, Mayor of Talladega, AL, with Robertsdale NJROTC Color Guard Team - 3 OCT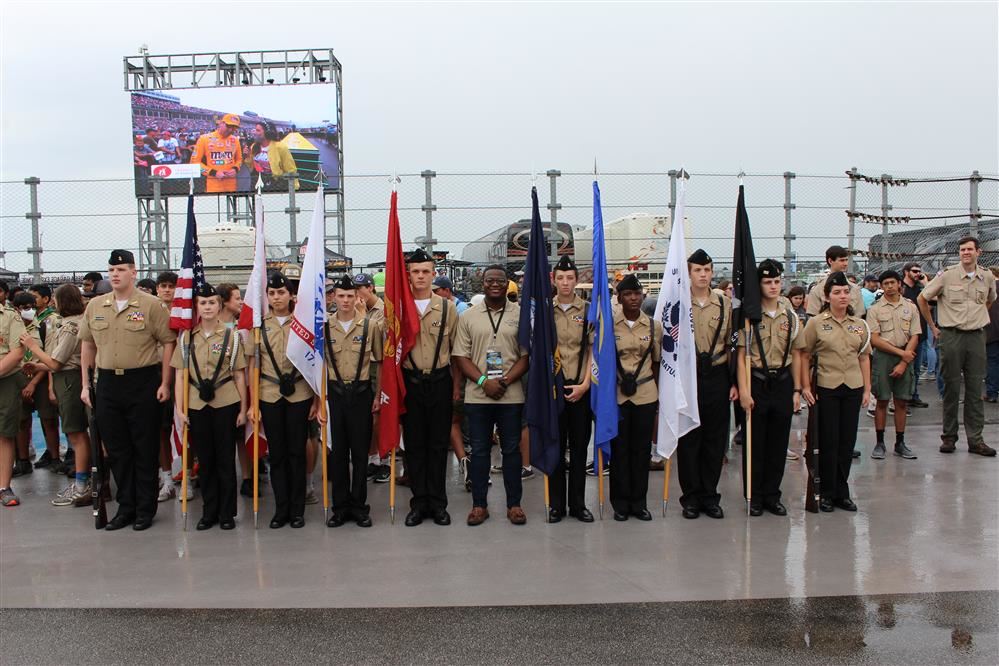 Talladega Field Trip & Color Guard - 3 OCT 2021
Cadets conducting community service @ American Legion Gulf Shores - 1 OCT 2021
Cadet Simmons receives Letter of Commendation at Baldwin County School Board meeting 14 SEPT 2021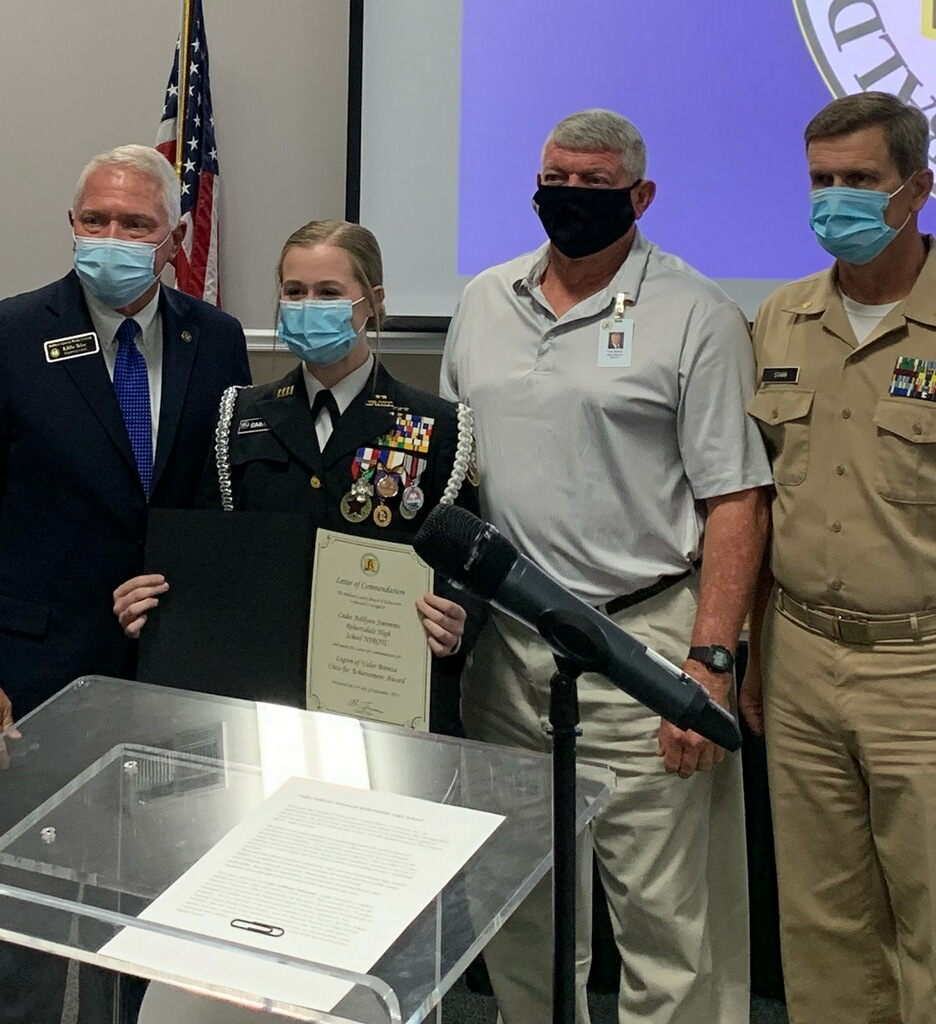 Principal Sharp & CMDR Starr award Cadet Simmons Legion of Valor Bronze Cross for Achievement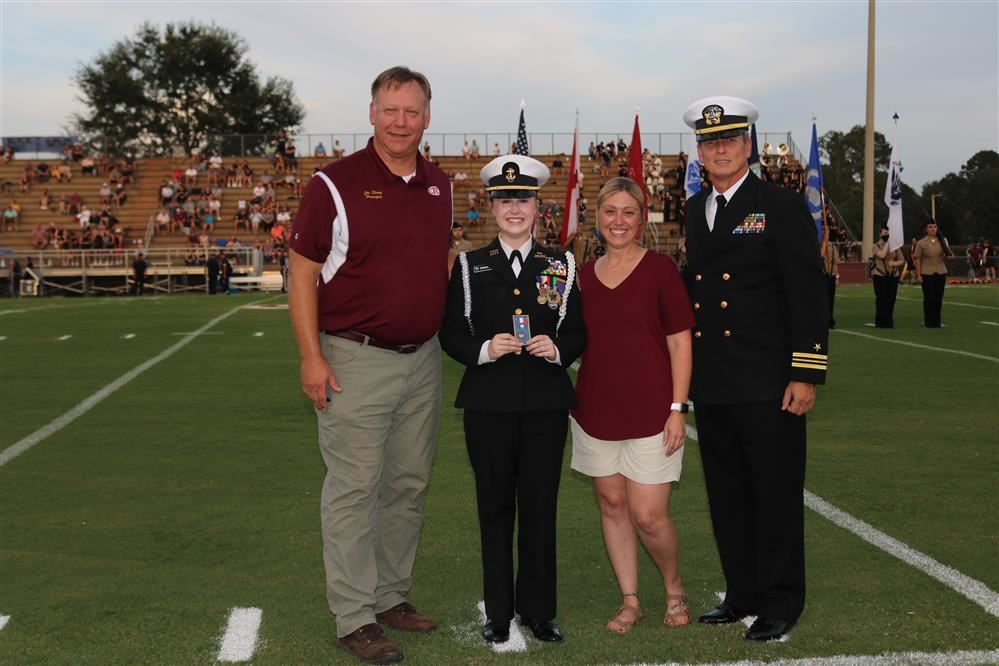 Cadet Simmons awarded Legion of Valor Bronze Cross for Achievement 27 AUG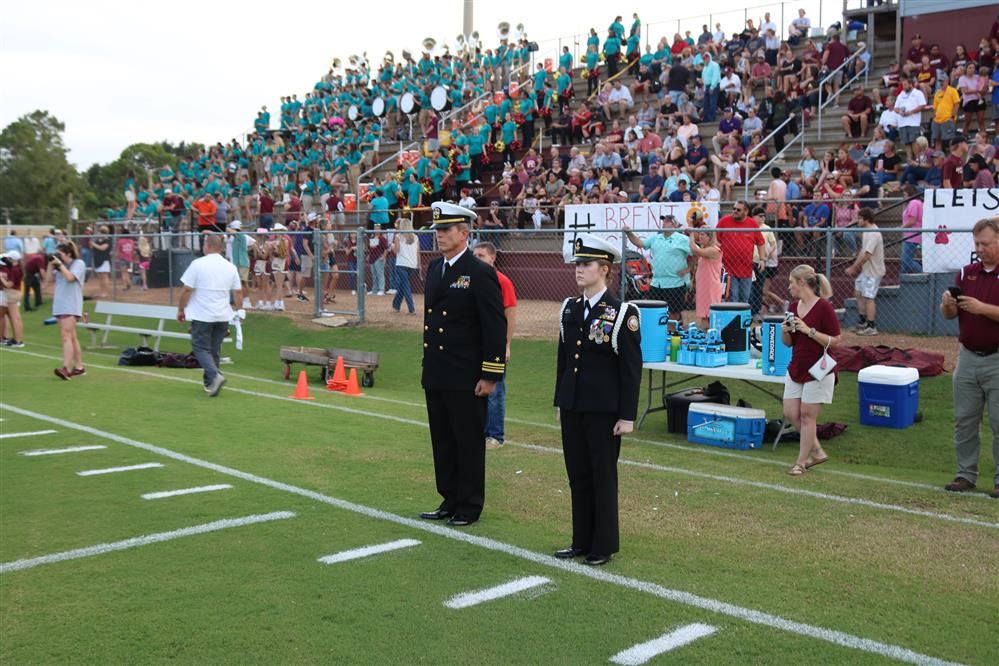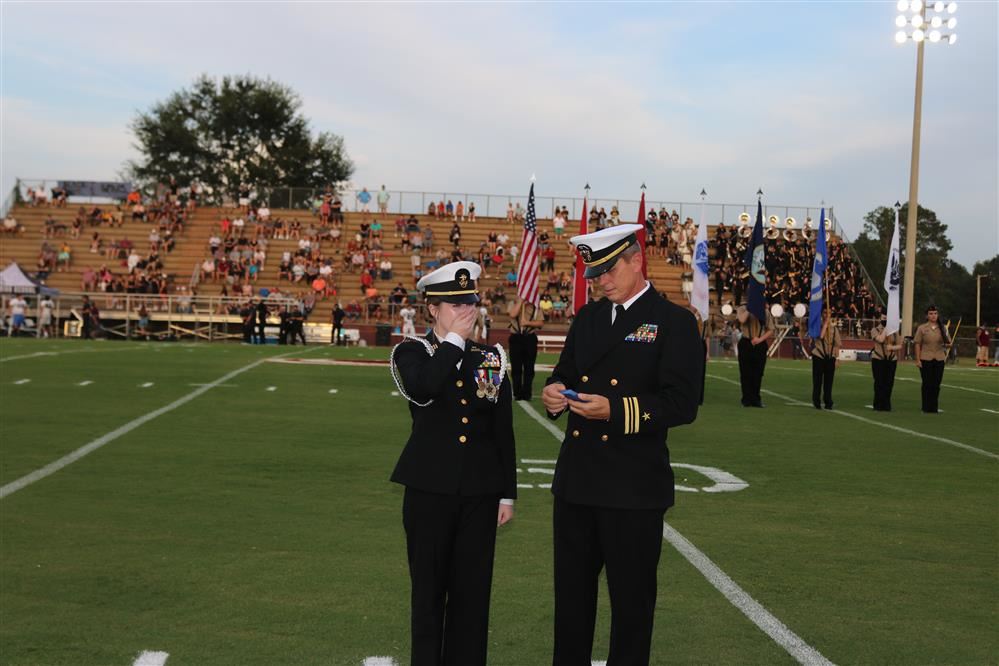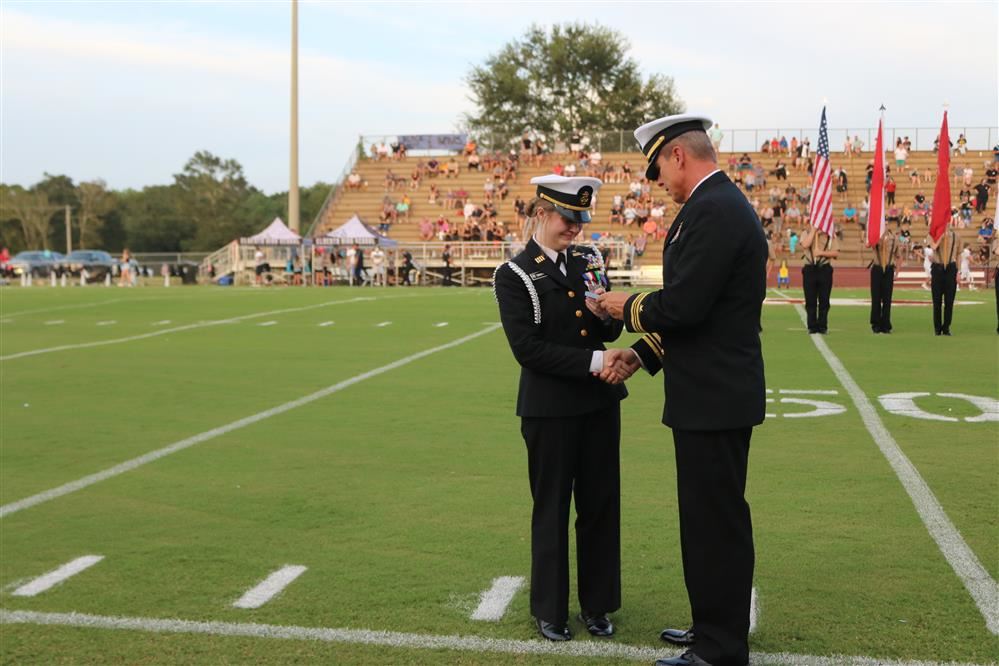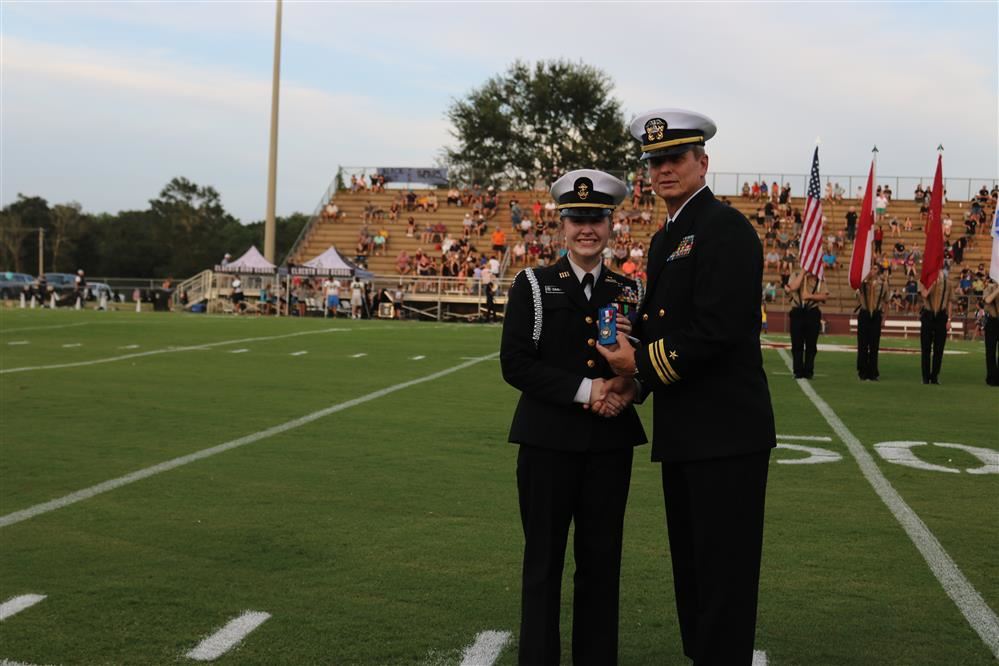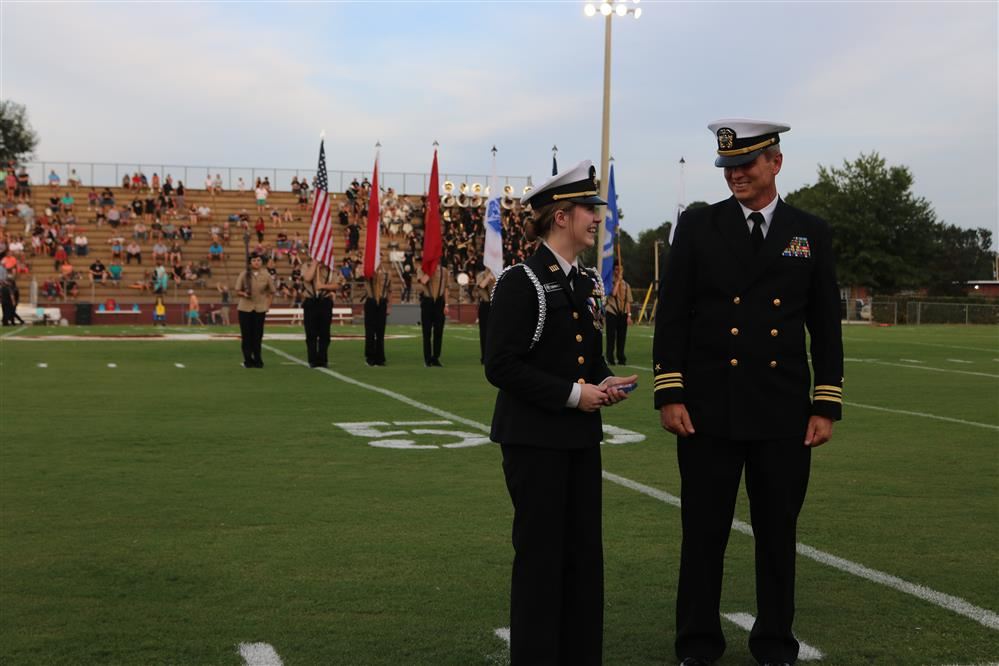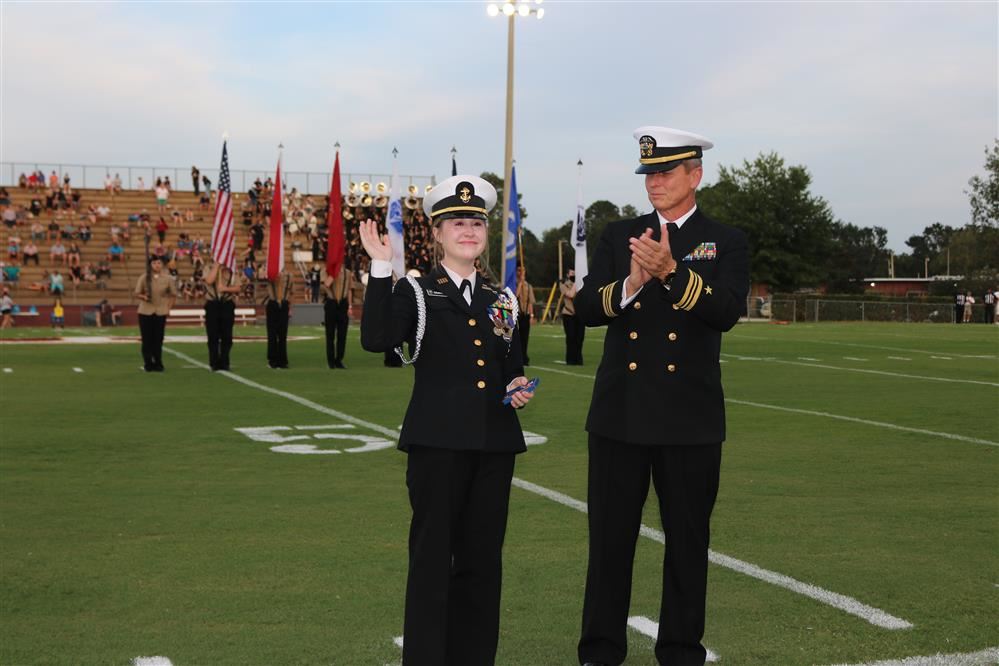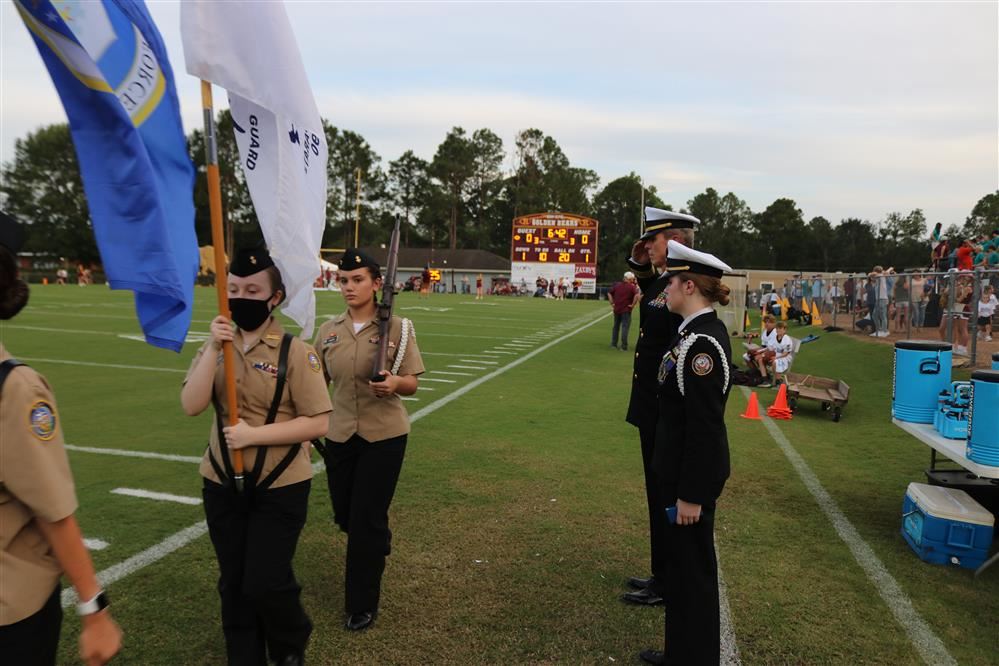 NJROTC Air Rifle Team Field Trip to Anschutz North America in Trussville, AL on 26 AUG 2021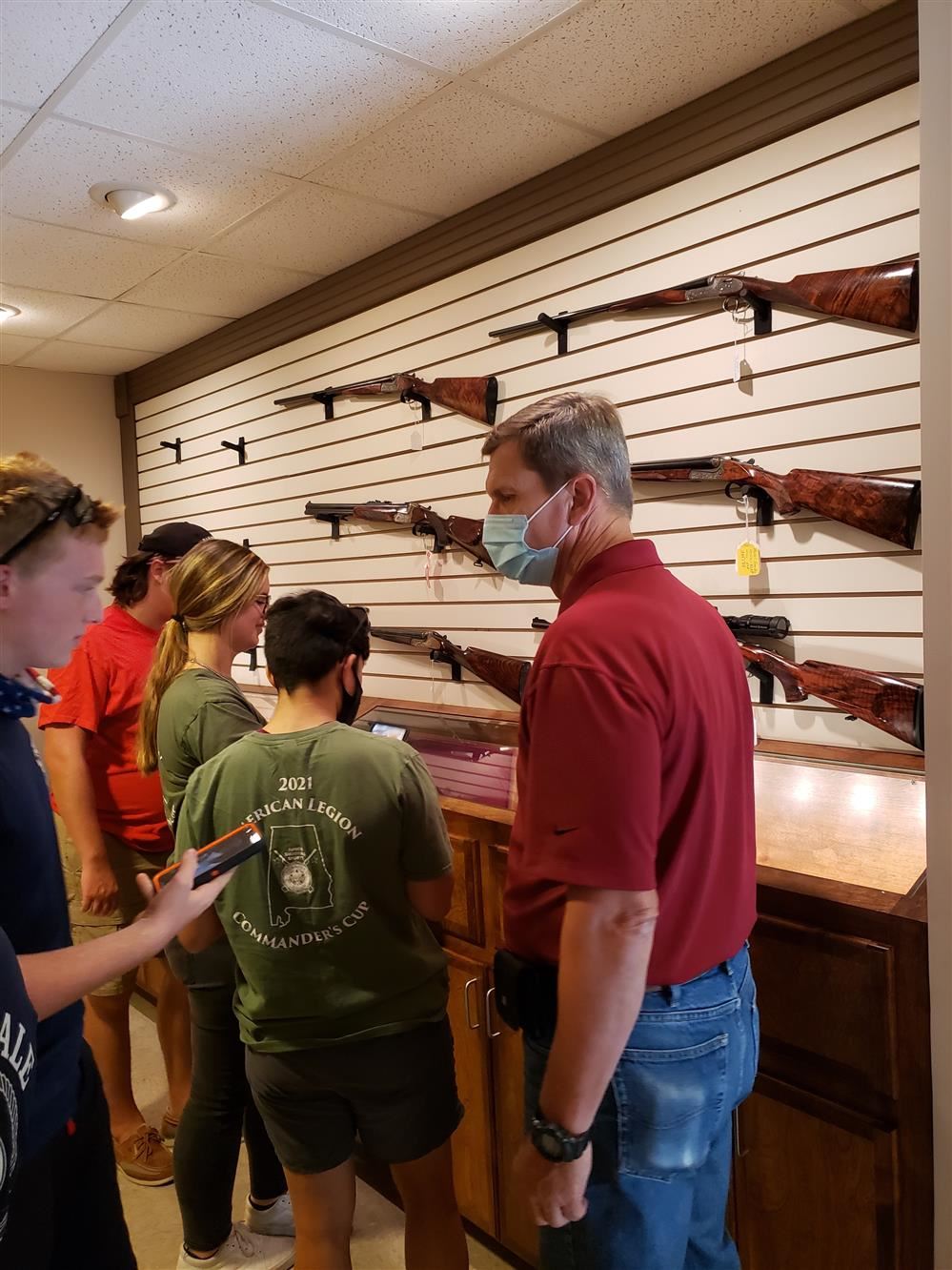 Gunsmith Austin Cook Briefs Air Rifle team on Anschutz Model 9015 - 27 AUG 2021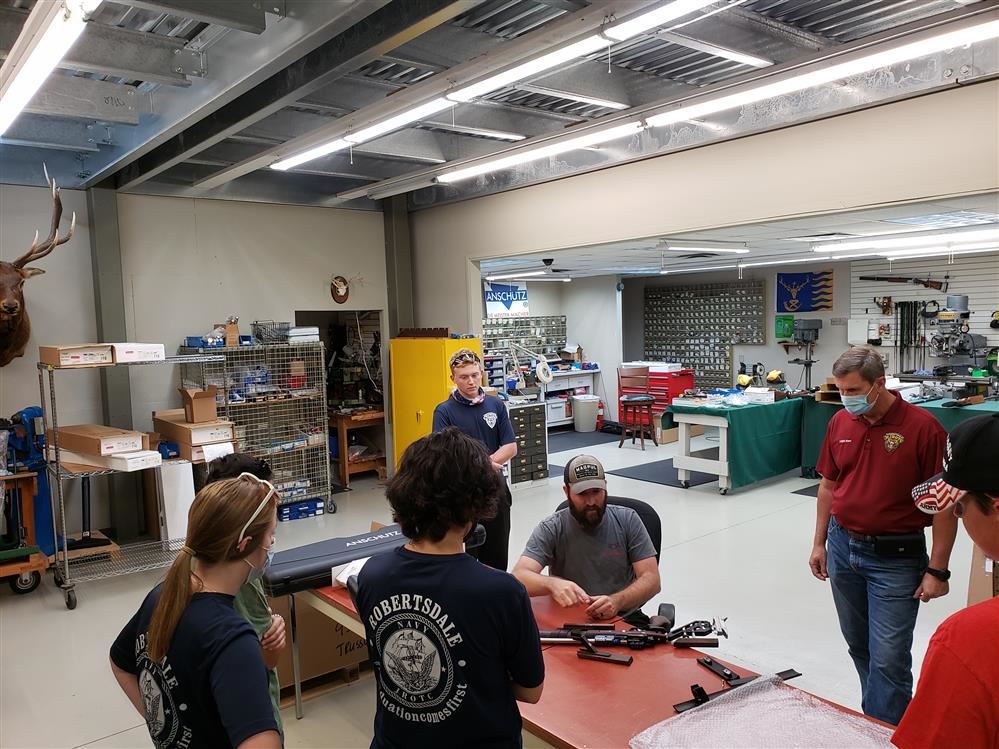 Gunsmith Austin Cook helps Air Rifle Team Captain Cadet Burke with firing techniques - 27 AUG 2021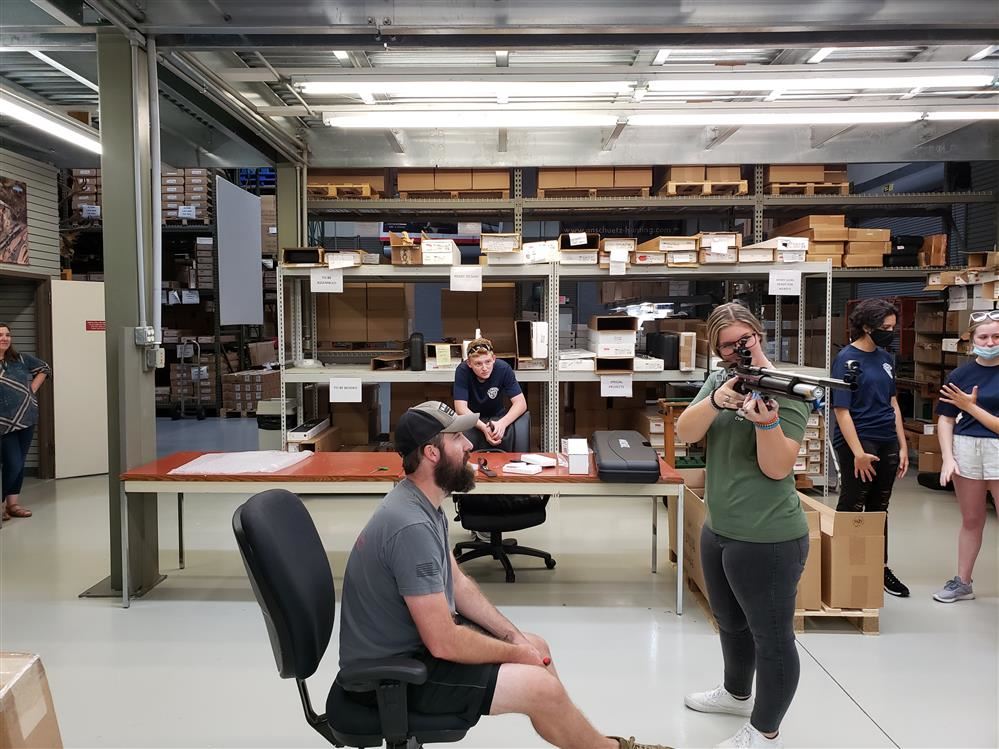 Elberta Company Color Guard lead by C/CPO Doege during Elberta vs Gulf Shores Football game.