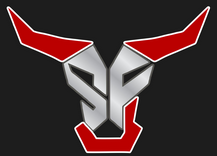 Back to Back 2-A Champions

2017-2018

Welcome to the Spanish Fort Middle School Football team page!

Here you will find useful information regarding the football team here at SFMS.

Please check often for more information.

Football equipment return:

Monday November 5: Players numbered 1-44 (Overton's Bus)

Tuesday November 6: Players Numbered 50-99 (Hocker's Bus)

Players will meet at break area pavilion after second bell. Have the following equipment ready:

Helmet

Shoulder Pads

Washed Practice Jersey

Players wanting to keep helmet stickers or their personal chin straps will need to remove them prior to returning them.

Players missing equipment will be responsible for replacement costs.

Thank you and Go Toros!