Welcome and About Our School
Welcome to Spanish Fort Middle School, home of the Toros! Our goal is to help transition and advise students for entry into the next phase of their education. We provide a strong and rigorous background in the core classes and enrich our students' experiences with a variety of electives. We also have many clubs and athletic teams to provide opportunities for our students to participate in extracurricular activities at our school. We want their experiences at Spanish Fort Middle School to help them grow into well-rounded, responsible students who are ready to succeed in high school and beyond. We want our students to make a "Commitment to Excellence" at Spanish Fort Middle School, home of the Toros!

Location: 33899 Jimmy Faulkner Dr., Spanish Fort, AL 36527
Mrs. Wheeler, Principal
Phone: 251-625-3271
Email:
Degrees and Certifications:
B.S. Auburn University M.S. University of Montevallo
Mrs.

Leslie Wheeler, Principal

My name is Leslie Wheeler, and I am proud to call Spanish Fort my home. My husband and I moved here from Birmingham over eight years ago and absolutely love it! In our 18 years of marriage we have moved around quite a bit: Alabama, Arizona, Oklahoma, then back to Alabama again. We love being down by the gulf and feel that we have finally found our forever home. Kevin and I have 3 boys and a sweet little girl who surprised us late in life. Our children keep us very busy as they are all very active in the community. We feel extremely blessed to be apart of such a wonderful community.

My career in education began in 1999 when I graduated from Auburn University and took a teaching position in Jefferson County where I stayed over a year. In 2000, I was recruited to Oak Mountain Middle School in Shelby County to teach 6th grade and sponsor the school's dance team. In 2003, my husband and I moved to Kayenta, Arizona to work on the Navajo Reservation. I taught school there for one year and learned more about myself than I ever knew possible. In 2004, we moved to Oklahoma where I took a break from teaching to work for an insurance company. In 2005, we moved back to Birmingham where I was able to get my old job back at Oak Mountain Middle School teaching 6th grade and working with the dance team. During this time, I went back to school and earned my Masters in Educational Leadership from the University of Montevallo in 2008. We stayed in Birmingham until 2011 when we heard the ocean calling us down south. I took a job at Fairhope Intermediate teaching 5th grade one year and 6th grade the next. I came on board at Spanish Fort Middle School in 2013 and have never looked back. I am delighted to be apart of the phenomenal faculty and staff here at SFMS. I have been all over and have never seen a school and community more committed to high expectations and excellence than here in Spanish Fort.
Mr. Shane Corley, Assistant Principal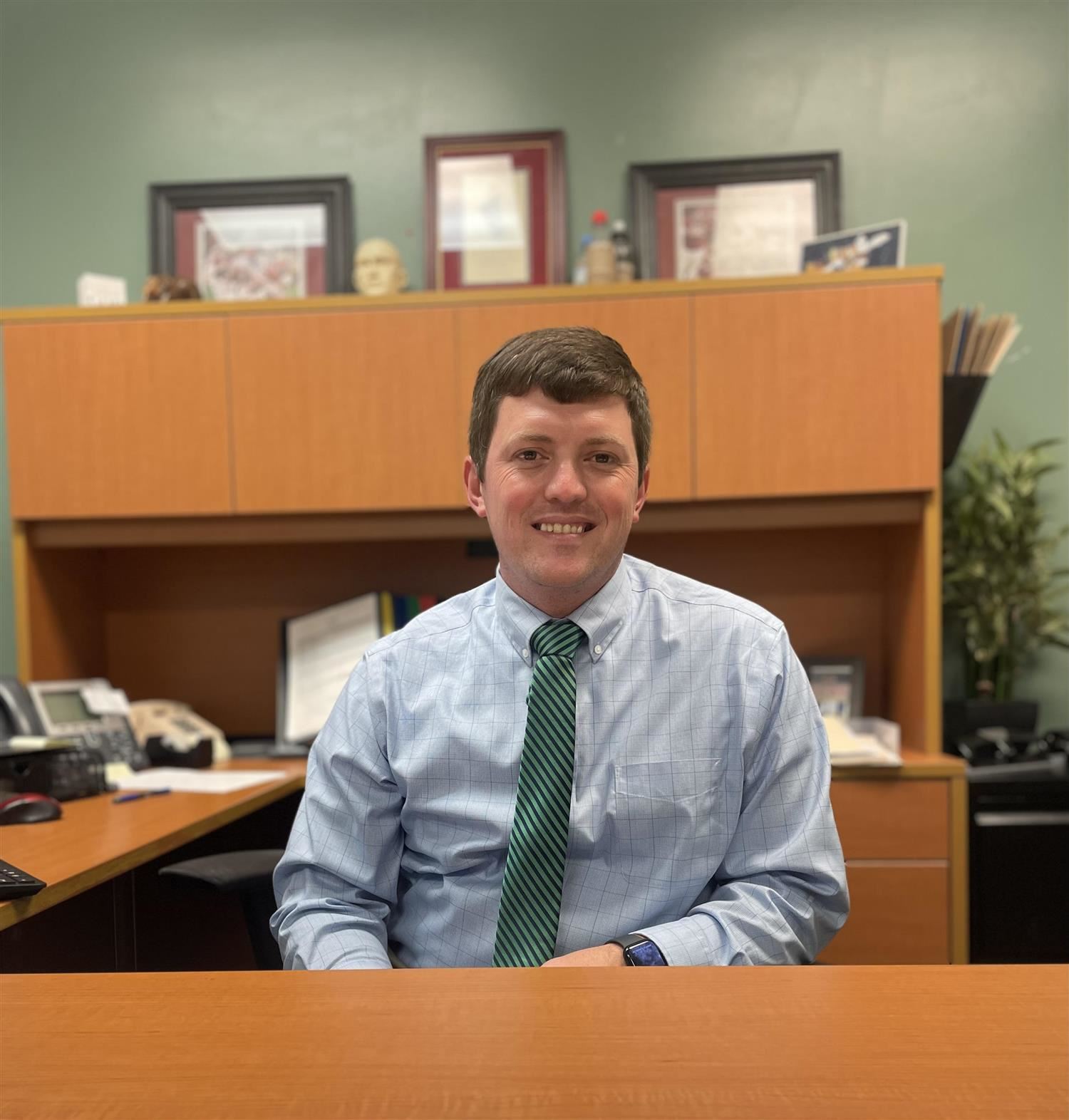 Phone:
Email:
Degrees and Certifications:
Mr.

Shane Corley, Assistant Principal

I am the 8th Grade Assistant Principal at Spanish Fort Middle School. My family moved to the Alabama Gulf Coast in August of 2019. Prior to moving, we lived in Enterprise, Alabama for 9 years, where I taught multiple Social Studies courses at Dauphin Junior High School and Enterprise High School and coached football. In 2019, we moved to Spanish Fort worked at Saraland High School teaching multiple Social Studies courses and coaching football. I am happily married to Lynley Corley who is an Occupational Therapist in Spanish Fort. We are blessed with one daughter, Emmalyn Grace, who is in 1st Grade at Stonebridge Elementary. We are so happy to be part of this community!

My career in education began in 2010 when I graduated from Huntingdon College. I started my teaching career at Dauphin Junior High School in Enterprise teaching 8th Grade World History. In 2014, I moved to Enterprise High School to coach football and teach a variety of subjects. In 2019, I began teaching and coaching at Saraland High School. In 2014, I completed my Masters' Degree in Instructional Leadership from Jacksonville State University. I have been truly blessed to be a part of several great organizations with fantastic leaders at each stop!

My family and I are excited to be joining the Spanish Fort Middle School family. I grew up in a small town where the teachers, coaches, and principals were also the Sunday school teachers, community leaders, youth league coaches, etc. My family and I are looking forward to adding to the Spanish Fort community!
Mrs. Kimberly Turner, Assistant Principal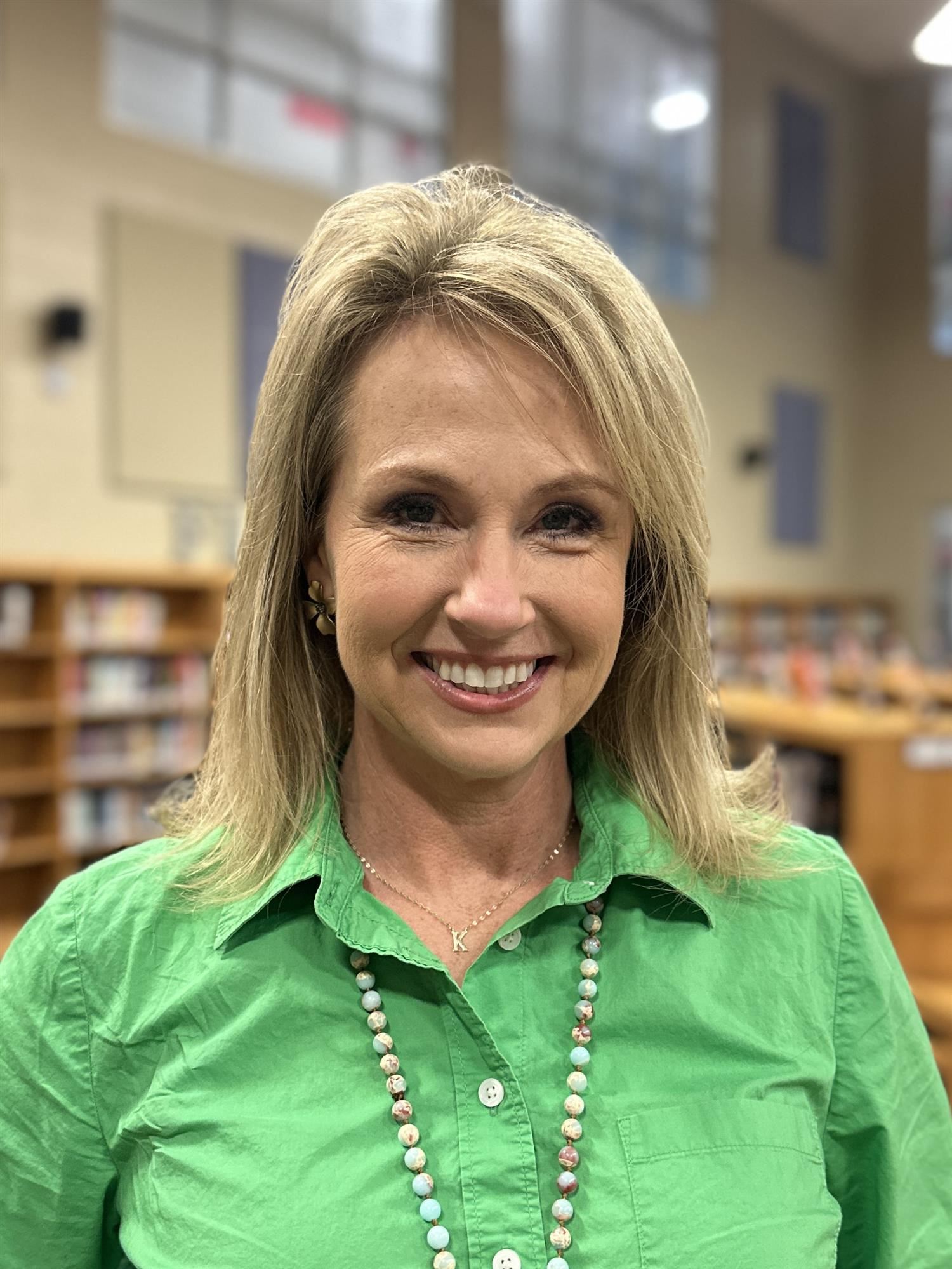 Phone:
Email:
Degrees and Certifications:
Mrs.

Kimberly Turner, Assistant Principal

I'm super excited to join Spanish Fort Middle School as Assistant Principal! With 23 years of experience in education across Baldwin and Mobile counties, including time as an administrator at Daphne Middle and Central Baldwin Middle, I'm really passionate about creating awesome learning environments.

Outside of work, I'm a wife and proud mom of three. We've been lucky to call Spanish Fort home for a decade, and it's been an amazing place to live. The community here is fantastic, and the natural beauty just adds to the charm.

Living here has shown me how important community values are, and they totally match my educational beliefs. I believe that when schools and families team up, students thrive. That's what I'm all about at Spanish Fort Middle.

Just like I care about my own family, I'm dedicated to helping every student grow. By offering a supportive and caring learning journey, I want to make a positive impact on their lives. As Assistant Principal, I'm excited to blend my experience with the community's vision to make learning here the best it can be!
General Information
SFMS Student Handbook 2023-2024