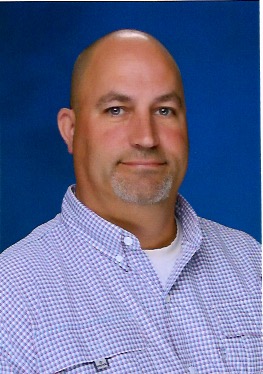 Phone: 251-625-3271
Email:
Degrees and Certifications:
B.S.--University of South Alabama M.S.--University of South Alabama
Mr.

Oliver Sinclair, Principal

I am originally from Alexandria, Louisiana and a proud graduate of Bolton High School. I attended the University of South Alabama to earn a Bachelor of Science in Secondary Education with a social science composite certification. I have worked as an educator in both Mobile and Baldwin counties for the past 20 years. I taught out of field in special education, middle school social studies, and a variety of high school social studies courses. While teaching, I returned to the University of South Alabama to earn a Masters in Educational Leadership. After pursuing a career in administration, I served as an assistant principal in Baldwin County. I am currently the principal of Spanish Fort Middle School.

I have been a Hornet, a Dolphin, a Gator, a Trojan, a Bear, a Lion, and a Pirate and each experience in every community was special. However, I am very proud to be a member of the Spanish Fort family today and can honestly say there is nothing like being a Toro! I am going into my eighth year as principal at Spanish Fort Middle School where we partner with all stakeholders, that is the community, parents, faculty, and students, to provide an engaging, diverse curriculum aimed at producing active, independnet learners for life. We want our students to have success in high school and beyond. Go Toros!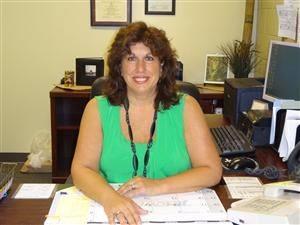 Phone: 251-625-3271
Email:
Degrees and Certifications:
B.S. Southern Connecticut State University M.S. University of South Alabama
Mrs.

Jacquie DePalma, Assistant Principal

My name is Jacquie DePalma and I am the Assistant Principal at Spanish Fort Middle School. I grew up in Southern Florida and attended high school and college in Connecticut. I received a B.S. degree in Special Education in 1978 at Southern Connecticut State University, a M.S. degree in Collaboration (General Ed/Special Ed) in 1992, and later on a M.S. degree in Educational Administrator from the University of South Alabama in 2009.

I have 17 years of teaching experience, mainly at the middle school level in Connecticut. My family and I moved to Spanish Fort, Alabama in 1997. I taught for one year at Fairhope High School before transferring to the Central Office as a Special Education Resource Consultant. I spent 16 years in this position and 4 years at Fairhope Middle School as the Assistant Principal.

I have been married for 35 years to Michael, and we have three married children, and two grandchildren. Our family has been attending Bay Community Church/CITY HOPE in Malbis since 1998.

Traveling is my hobby, and my passion is medical mission trips. I have been to Honduras and Haiti many times. My husband and I decided to move to Baldwin County because of the excellent school system and the beautiful beaches. We have recently bought a travel trailer and enjoy camping with the entire family!

I believe each and every child has the potential to bring something unique and special to the world. I will help children to develop their potential by believing in them as capable individuals. I will assist children in discovering who they are, so that they can express their own opinions and nurture their own ideas. I have a vision of a world where people learn to respect, accept, and embrace the differences between us, as the core of what makes life so wonderful.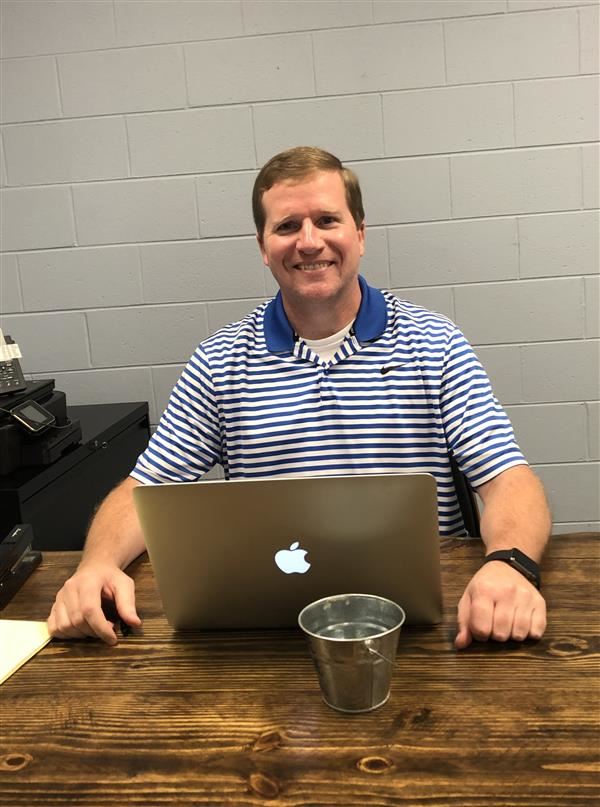 Phone: 251-625-3271
Email:
Degrees and Certifications:
B.S.-University of Mobile M.S.-University of South Alabama
Mr.

Jon Fillingim, Assistant Principal

My name is Jon Fillingim, and I am a relatively new arrival to the public-school system here in Baldwin County, but I have been an educator for over twenty years. In the spring of 2018, I moved from my position as a teacher in Mobile to one as a teacher at Spanish Fort. I grew up in a family of educators, so it seemed very natural and sensible that I would become one myself. I have taught on both the high school and middle school level in the fields of both English and social studies. Presently, I am serving as an assistant principal at Spanish Fort Middle School.

After attending local universities to get my degrees and certifications, I began teaching on the middle school level before moving to high school. While on the high school level, I taught grades 9-12, worked with the golf team and various other sports and clubs, and returned to get my master's degree and my certification in educational leadership. I am very pleased to have found a home at Spanish Fort Middle School, and I look forward to many successful years here for all of our students, teachers, and staff. I feel lucky to be a part of what is going on in Baldwin County and feel blessed to be at a school like Spanish Fort Middle.
Phone: 251-625-3271
Email:
Degrees and Certifications:
B.S. Auburn University M.S. University of Montevallo
Mrs.

Leslie Wheeler, Assistant Principal

My name is Leslie Wheeler, and I am proud to call Spanish Fort my home. My husband and I moved here from Birmingham over eight years ago and absolutely love it! In our 18 years of marriage we have moved around quite a bit: Alabama, Arizona, Oklahoma, then back to Alabama again. We love being down by the gulf and feel that we have finally found our forever home. Kevin and I have 3 boys and a sweet little girl who surprised us late in life. Our children keep us very busy as they are all very active in the community. We feel extremely blessed to be apart of such a wonderful community.

My career in education began in 1999 when I graduated from Auburn University and took a teaching position in Jefferson County where I stayed over a year. In 2000, I was recruited to Oak Mountain Middle School in Shelby County to teach 6th grade and sponsor the school's dance team. In 2003, my husband and I moved to Kayenta, Arizona to work on the Navajo Reservation. I taught school there for one year and learned more about myself than I ever knew possible. In 2004, we moved to Oklahoma where I took a break from teaching to work for an insurance company. In 2005, we moved back to Birmingham where I was able to get my old job back at Oak Mountain Middle School teaching 6th grade and working with the dance team. During this time, I went back to school and earned my Masters in Educational Leadership from the University of Montevallo in 2008. We stayed in Birmingham until 2011 when we heard the ocean calling us down south. I took a job at Fairhope Intermediate teaching 5th grade one year and 6th grade the next. I came on board at Spanish Fort Middle School in 2013 and have never looked back. I am delighted to be apart of the phenomenal faculty and staff here at SFMS. I have been all over and have never seen a school and community more committed to high expectations and excellence than here in Spanish Fort.